'A Vintage Affair' to raise money for Pathways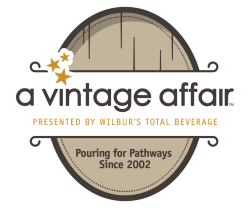 FORT COLLINS — A Vintage Affair, Pouring for Pathways tasting event fundraiser will take place from 4:30 to 7:30 p.m., Sunday, Sept. 10, at Front Range Community College's Gray's Peak Building, 4616 S Shields St, in Fort Collins.
Host Wilbur's Total Beverage worked with area vendors to provide more than 200 varieties of whiskey, wine and beer.
The event will benefit Pathways Grief and Loss Program, an initiative that offers individual counseling, support groups and creative therapies such as art and music to help individuals cope with grief after a loss or during a serious illness. Tickets for A Vintage Affair cost $90 for an individual or $175 per couple and are available from pathways-care.org/ava/.