Tami Lien helps bank's team, customers succeed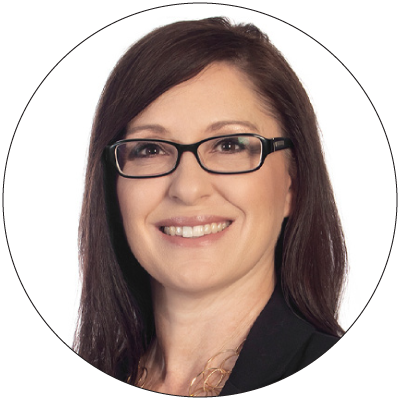 2023 Women of Distinction – Banking & Finance
As a banker for 26 years, Tami Lien knows much about helping customers invest for their future and helping her team invest in their careers. But one of her greatest loves is investing in the Loveland community.
As vice president and manager of the south Loveland branch of Independent Financial, which has 90 locations in Colorado and Texas, Lien has been at the 1401 S. Taft Ave. branch for nine years.
She said her greatest reward is "helping my customers succeed at their financial goals and watching my team aspire to bigger and better goals in the banking industry." Meanwhile, she added, her biggest challenge – given recent high-profile bank failures – is "helping customers to overcome their struggles with trust in banking."
Before coming to Independent Financial, she managed a branch of Guaranty Bank and Trust Co, and was an assistant manager at US Bank and BBVA, a customer-service officer at Bank of the West and an operations specialist for an area branch of First National Bank of Omaha.
Lien attended Aims Community College and the University of Phoenix, and is a 2023 Leadership Loveland graduate. The 40-year-resident of Loveland leads in many ways, volunteering to give back to the city and its residents, especially through her support for additional attainable and affordable housing. She serves on the application and loan-review committee for Loveland Habitat for Humanity, as well as the boards of the Thompson Valley EMS Health Services District, the Loveland Affordable Housing Commission and the Loveland Urban Renewal Authority Commission.
During her 2022-2023 Leadership Loveland class, she got to visit the Loveland Fire Rescue Training grounds and watch a fire-rescue demonstration, and told the Reporter-Herald that "I think it is important for everybody … that you are aware of this and what they do."
Lien provides financial education for Larimer County Community Justice Connections and Junior Achievement, and works with the Loveland and Berthoud chambers of commerce, and for many other nonprofit events.
She also likes to spend time with her husband, Jon, plus two children and two grandchildren. She helps her daughter with her jet-ski and water-sports business in Florida, and cheers on her son, who has served in active-duty military roles and the National Guard and now is pursuing an engineering degree at the University of Wyoming in Laramie.
Dallas Heltzell
Staff writer
Latest by Dallas Heltzell: