Kristi Helzer has 'spent a lifetime giving back'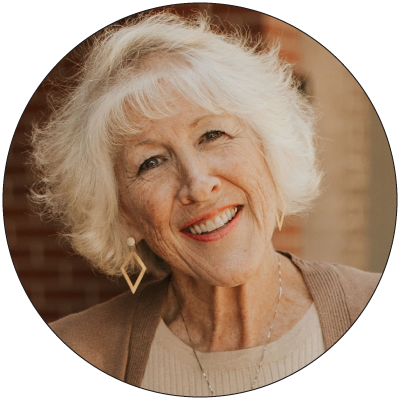 2023 Women of Distinction – Leading Lady
Volunteering is a way of life for Kristi Helzer of Greeley. She has offered her time and talents to countless organizations and encourages others to do so as well.
"My passion is giving others the tools to make their dreams come true," Helzer said. "I assist businesses and individuals with establishing a focus and designing a plan to create building blocks to soar to success. I coach, guide, hold you accountable, and push you to be the best you can be."
When Helzer launched Northern Colorado Women in Business in January 2009, she said, "it felt like a destination I'd been striving toward my entire life. Having the pleasure of helping women connect with the professionals they need to meet is very rewarding."
A graduate of the University of Northern Colorado in Greeley with a bachelor's degree in mass communications and journalism, her roles have included serving as marketing and communications director for United Way of Weld County, managing director for eWomenNetwork, media specialist for Greeley-Evans School District 6, marketing director for the Greeley Philharmonic Orchestra, handling marketing and development for the annual EvansFest celebration, assisting UNC's athletic department with community engagement, steering education and outreach for the West Greeley Conservation District, and chairing the board of A Woman's Place, a shelter for victims of domestic violence.
At United Way, she worked with graphics design, journalism and marketing students from UNC, some of whom found jobs at local newspapers after graduation. In a 1998 interview with what was then the Northern Colorado Business Report, she said "we start them off slow, but they have a good feel for this place when they leave."
Since 1997, Helzer has owned her own marketing business, Kristi's Kreations, where she's also creative director, event planner and motivational speaker.
"I have spent a lifetime giving back. It's what fills my heart and makes me tick," Helzer said. "I am most fulfilled when I am helping others, because in the giving comes the rewards. My philosophy is to focus on what you need and make every effort to connect you to the proper resources to help you reach your goals. I believe in paying it forward; it pumps out positive results. Women know how to build relationships and, as friendships grow, so does trust, and that drives referrals and business. It's an awesome adventure."
Helzer said devoting her time to helping connect people to local resources and serving on committees "has turned me into a true team player. It has helped me become aware of who to talk to to get things done.
"I'll happily share the art of getting your foot in the door and turning a meeting into an opportunity," she said. "I'll help you learn to always have a second option to pitch when approaching a business contact and attempting to accomplish a goal. It's a great backdoor strategy."
Dallas Heltzell
Staff writer
Latest by Dallas Heltzell: