Bill Fanning was passionate about banking, helping others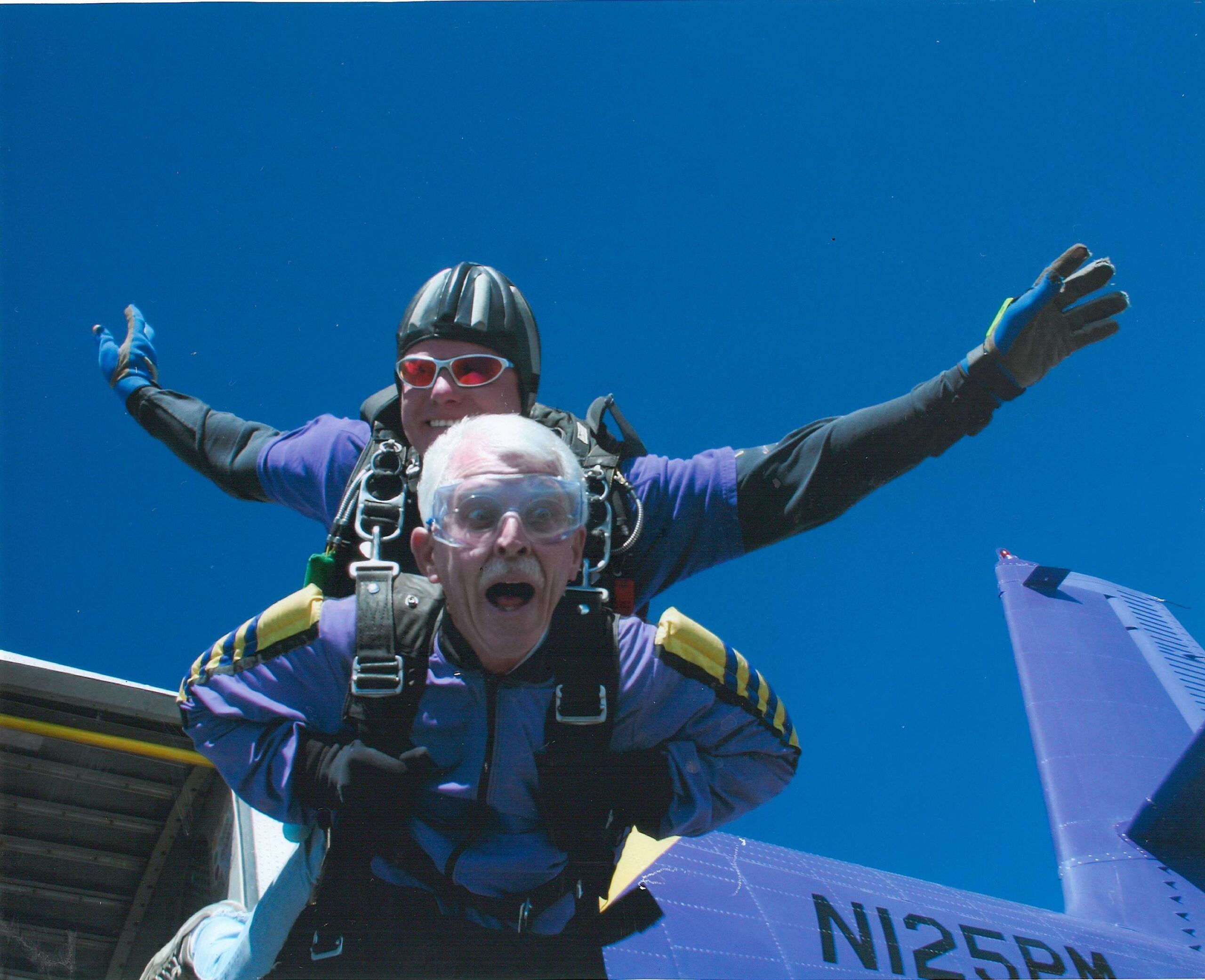 Editor's note: This is the second in a series of articles featuring this year's Boulder County Business Hall of Fame inductees.
LONGMONT — The late Bill Fanning of Longmont was known for being a people person, and he was known for starting Business After Hours at his local chamber.
But what Fanning is best known for is operating Boulder County's first construction-loan mortgage brokerage, Home Loan Mortgage Corp. in Longmont.
"Many builders told me if it wasn't for my dad, they wouldn't be successful," said Bill's son, T. Fanning, mortgage and home loan consultant for Home Loan Mortgage. "I heard it over and over; he had a huge effect on a lot of people."
Bill Fanning is a 2023 inductee into the Boulder County Business Hall of Fame. Honorees will be recognized at an evening reception Sept. 14 beginning at 5 p.m. at the Jewish Community Center in Boulder. Ticket information is available here.
"I know he would be very flattered and honored to receive the award," his son said.
T. Fanning became co-owner of Home Loan Mortgage Co. in 2011, the same year of the company's name change from Home Loan Mortgage Corp. and 21 years after Bill Fanning founded it. Bill Fanning decided to go on his own after serving in the U.S. Army and working for several banks in his early career.
Fanning served during the Vietnam War from 1967 to 1969, then earned a political science degree in 1971 from Fort Lewis College in Durango — he'd tried the school thing a couple of times but had been asked to leave, first Colorado State University, then Fort Lewis. He tried a year of law school at the University of Colorado, but health issues got in the way, so he went into banking when a management position opened up down the street from where he lived in Boulder.
Fanning worked for World Savings Bank from 1973 to 1976, then became branch manager of Midland Federal Savings and Loan until 1984 and Northern Colorado manager of Mellon Financial until 1990. He also served as senior vice president and as a loan officer for Colorado Capital Bank from 2007 to 2010.


In 1990, Fanning went on his own, founding Home Loan Mortgage, which offers residential mortgages and construction and commercial loans. His company became one of the largest producers of construction loans to small builders along the Front Range, generating more than $1 million in financing during his time there.
"He was real, not a salesy-type of guy. He was a real person, and I think people respected that," T. said. "His clients were his friends."
Fanning showed that caring through his volunteer work. He served as a director for the Longmont Area Chamber of Commerce, then in 1983 became president and chairman of the board; during his service, he started a Business After Hours networking event at the chamber.
"He was proud about that because he enjoyed his wine," T. said.
Fanning served on the board for the Longmont Economic Development Council and the Longmont YMCA and was a long-standing member of the Longmont Builders Association. He also regularly donated to Catholic Charities.
"He just was very compassionate. He had a huge heart. He cared about people," T. said.
Fanning was a University of Colorado football and Colorado Rockies fan, and liked to watch golf. He started taking T. to football games when T. was 4.
"He just would give his shirt off his back for anybody, especially me. I couldn't have asked for a better dad," T. said. "My dad was my best friend. The last few years of his life, we went to a different brewery every Friday and discussed work and life. I will always cherish those times."
Known for his generosity, Fanning liked to give lavish gifts, cook gourmet meals and travel. He and his wife, Jana, married in 1971 and had two children, T. and a daughter, Jayme. "People liked and respected him. Just looking at him, he garnered respect," T. said, adding that Fanning turned gray in his 30s and looked older than was. "He always commanded respect and had a good following."