Allison Seabeck boosts region's new businesses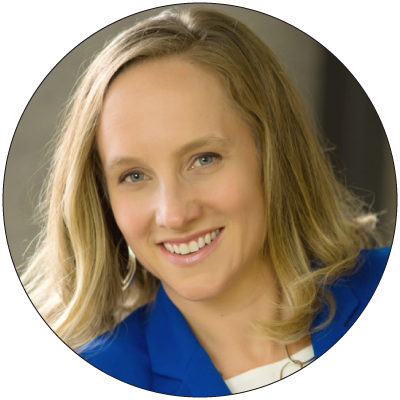 2023 Women of Distinction – Business & Business Services
Creating and accelerating business in Northern Colorado has earned Allison Seabeck praise for being an innovative leader full of passion and professionalism.
Involved in every aspect of economic development in the region, Seabeck, executive director of the Warehouse Business Accelerator in Loveland since 2019, offers her experience to business-development centers, chambers of commerce and area universities.
She is building a regional support network to help innovative businesses scale their organizations and build sustainable success.
In an interview with BizWest last year, Seabeck described the facility, located in the former Hewlett-Packard Co. facility, as one that helps companies get through a difficult spot that many second-stage companies experience. "It's a landing spot for a short period of time," she said. They can move into flexible spaces and share resources with other companies in the facility. Once on their feet, they can move into other, more permanent space.
The Warehouse is a scale-up accelerator for technology and advanced manufacturing businesses that have graduated from their startup phases.
Seabeck previously was president of Fort Collins-based Prosci Inc., which specializes in the discipline of change management and hosts change-management certification programs. In her 10 years at Prosci, she directed process improvements and systems implementations, helping to make Prosci's resources accessible to organizations worldwide. She led the team responsible for successful organization transitions through the founder's exit, two private-equity transactions and two international add-on acquisitions.
Seabeck started at Prosci in 2008 as a training manager, then served as vice president and global business director. She is proud that, during her tenure there, Prosci's top-line revenues and bottom-line profits each tripled and that Prosci was named to Forbes' 'Top 20 Best Places To Work' list.
Prior to joining Prosci, Seabeck led professional development, coaching and training for educators in Japan for JET Programme.
A graduate of the College of William and Mary with a bachelor's degree in linguistics, she also is a contract group facilitator for the LoCo Think Tank and spent four years as a business adviser for Fort Collins-based Sidney Harris.
Her volunteer work includes serving for the past five years on the board of Alternatives to Violence Inc., where she helped build community understanding of the services the organization provides and the need for action in ending the cycle of violence.
As committee chair for the Northern Colorado Manufacturing Partnership, she specializes in networking, education and supply-chain connections. As a board member for the Loveland Business Partnership since 2019, she supports primary jobs, workforce development and a healthy business climate in the city by facilitating unique programs and engagement with Loveland business and educators.
She also works as an advanced-industry grant reviewer with the Colorado Office of Economic Development and International Trade, evaluating early-stage businesses and accelerator programs for non-dilutive grant funding.
Seabeck also has been a race volunteer coordinator for Sweetheart City Racing and a lead volunteer for Ten Thousand Villages Fort Collins Inc.
In her spare time, she enjoys activities with her husband, two young children and two dogs.
Dallas Heltzell
Staff writer
Latest by Dallas Heltzell: