Net Zero Cities: How cities, industry benefit from inflation act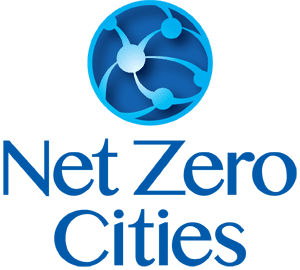 LOVELAND — Massive public infrastructure projects on a national scale are rare. Take, for example, extending electricity to urban and rural parts of the nation or building the interstate highway system — both from the last century.
The new federal Infrastructure Investment and Jobs Act and the Inflation Reduction Act both extend large amounts of federal resources to build public infrastructure and open new avenues of economic activity.
So what do these investments mean for cities, or for private industry? Well, it depends.
BizWest's Net Zero Cities event, held in conjunction with Confluence — Colorado Water Conference, will examine those questions in a pair of panel discussions beginning 12:40 p.m. on July 26.
BizWest has combined its Confluence event with Net Zero Cities, a conference that explores key issues about climate change and sustainability. Confluence topics dominate the morning, with Net Zero Cities topics explored in the afternoon.
In a session titled "Inflation Reduction Act Demystified," the audience will break into public and private sector discussions.
On the public side, a panel will discuss how the Inflation Reduction Act represents the single largest investment in climate and energy policy. But what does it mean for governmental bodies as they work to electrify their communities? How can local governments access available money, and what should be their top priorities?
Moderating the panel will be Diego Lopez of Northern Colorado Clean Cities. Panelists will be Kevin Gertig from the city of Loveland, David Hornbacher of the city of Longmont, Kerri Ishmael of the city of Fort Collins and Jonathan Koehn of the city of Boulder.
On the private sector side, panelists will discuss how businesses and property ownebrs can reap benefits from the federal investment. Moderator will be Josie Plaut of the Institute for the Built Environment at Colorado State University. On the panel will be Ida Mae Isaac of the Colorado Energy Office, Paul Scharfenberger of the Colorado Clean Energy Fund, and Ashwin Salvi of AtmosZero.
Event participants can sign up for the day at a rate (through July 21) of $75 or sign up for either of the two conferences individually for $49. The individual conference rate rises to $59 on July 22.
The event will be at the Embassy Suites by Hilton Loveland Hotel and Conference Center, 4705 Clydesdale Parkway in Loveland.Registration and additional conference information can be found here.