IQ: Kokopelli produces lightweight standup paddleboard
2023 IQ Award Winner - Outdoor Industry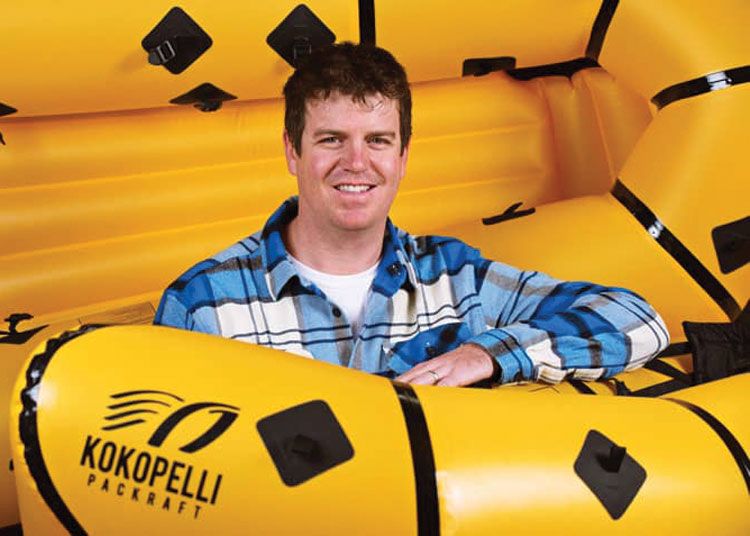 LONGMONT — The hike to Chasm Lake in Rocky Mountain National Park is considered a strenuous 13.5 on a hike difficulty scale. Strenuous means that at least nine miles of the hike have significant elevation gains or losses greater than 2,500 feet.
The trip from the Longs Peak trailhead (9,405 feet above sea level) to Chasm Lake (11,823 feet above sea level) qualifies it as strenuous.
Now imagine carrying a traditional paddle board that distance.
Chasm-Lite, a product of Longmont-based Kokopelli Outdoor Inc., now comes to the rescue of the adventure seeker hoping to paddle board that pristine mountain lake, or any other marginally accessible lake.
Chasm-Lite is billed as "the world's lightest and most packable stand up paddle board, packing down to the size of a small sleeping bag and weighing only 12.9 pounds. … (I)t is nearly half the weight of traditional inflatable paddle boards."
Kokopelli is a BizWest IQ innovation winner in the outdoor category of companies.
Chasm-Lite is an ultra-lightweight, rigid paddle board. It's named, of course, after Chasm Lake, up the trail from Longmont in the national park.
Using Kickstarter to finance development of the product, it has hit the market.
"The design, construction, and materials used all lead to the lightest and most minimal inflatable standup paddleboard on the market. There has been little innovation in the market over the past 3-5 years, so we saw an opportunity to create the world's lightest and most packable full-size paddleboard," wrote Kelley Smith, who nominated Kokopelli.
"The outdoor industry is estimated at $887 billion annually and watersports is one of the fastest growing categories in that market. Kokopelli strives to create innovative outdoor gear that helps make getting into the outdoors faster and more convenient."
Kokopelli also produces light-weight packrafting products.
"Our goal is to have the Kokopelli brand be synonymous with the word adventure," Smith wrote.
That goal is a tall order for the company. More than 100 companies make paddleboards, with thousands of different models. At the 2022 Outdoor Retailer trade show, Chasm-Lite was recognized as a "Best in Show" product.
Jeff Popp, Kokopelli's director of product development, began work on the Chasm-Lite in mid-2021. His background includes the founding of Mile High Mountaineering, an outdoor backpack company, and as lead product developer at Mountainsmith, a Golden-based outdoor company. He joined Kokopelli in 2021.