Boys & Girls Clubs buy charter school, will expand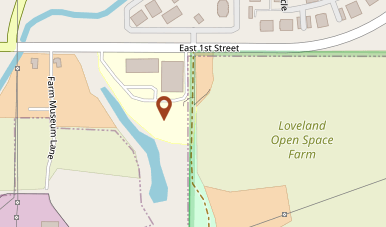 LOVELAND — Boys & Girls Clubs of Larimer County has purchased the New Vision Charter School at 2500 E. First St. in Loveland and will use the property to expand its club at the same location and add child care services to the operation.
The transaction closed May 31 but was not yet recorded with Larimer County as of Tuesday. The county assessor listed the actual value of the property at $3.3 million. The 23,514-square-foot school, built in 2009, sits on 4.96 acres.
According to information provided by the Boys & Girls Clubs, the new campus will house child care and youth development for children ages 0 and 18 through a partnership between the clubs and Teaching Tree Early Childhood Learning Center. The campus will be able to serve more than 350 young people per day, with a focus on those children and families with the greatest need in the Loveland community, the clubs said in a press statement.
Dohn Construction of Fort Collins has been hired to lead the estimated $2 million renovation; the club's programming will continue during renovations with the full campus opening in early 2024.
"We are so excited to see this campus come to life and completing the purchase of the New Vision Charter School is a big step forward for this innovative project," Allison Hines, CEO of Boys & Girls Clubs of Larimer County, said in a written statement. "Our staff and board recognized the need to increase child care access for local families and showed bold vision in embarking on a collaborative approach that has not been seen before in Larimer County."
Partners in the project include the United Way of Larimer County, Teaching Tree Early Childhood Learning Center and Early Childhood Council of Larimer County. The collaborative effort hopes to add physical and mental health providers, bilingual resource navigation and culturally attuned services for families. United Way will lead the fundraising efforts.
Deirdre Sullivan, president and CEO of the United Way of Larimer County, said the project can serve as a model. "This campus is a physical representation of a new way of working as a sector to best support children, youth and families. Working together, under one roof, amplifies collaboration, reduces duplication, and in the end, allows us to provide high quality care for our community and hopefully expand this model across Larimer County."