Markley sisters win Fort Collins chamber's Collins Award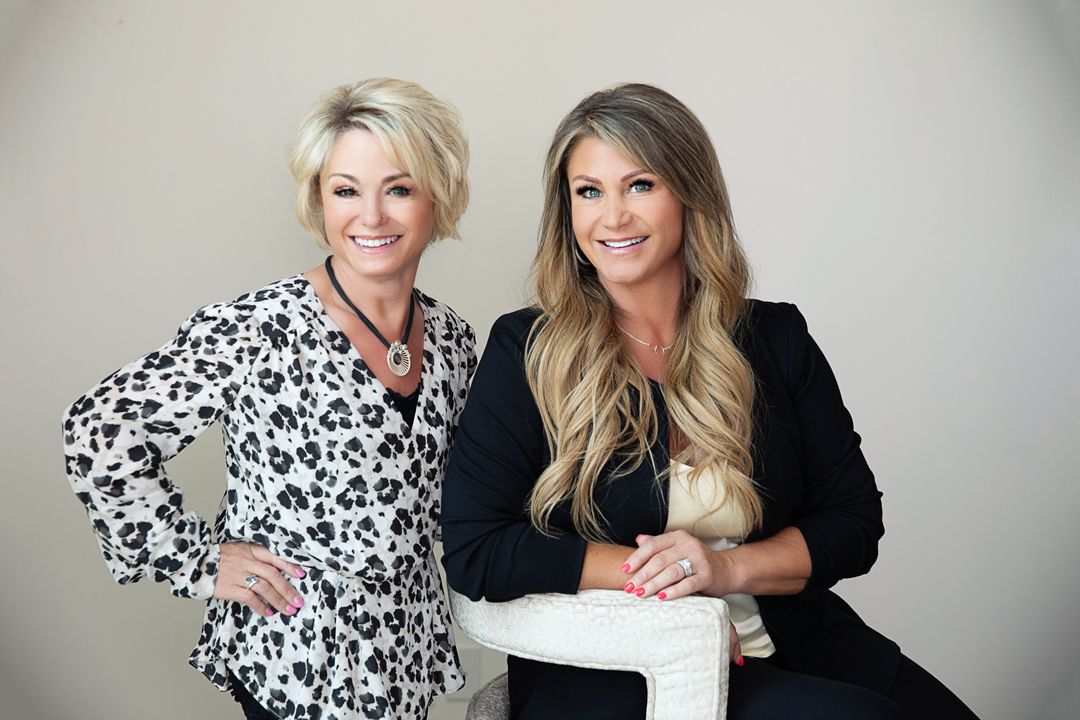 LOVELAND — Sisters Carrie Baumgart and Cindy DeGroot are this year's winners of the Collins Award, the top recognition presented each year at the Fort Collins Area Chamber of Commerce's annual celebration.
The chamber conducted its event Wednesday night at the Ranch Events Complex in Loveland. More than 500 people attended the event.
The sisters are members of the Markley auto dealership family and are the operators of the business that has been in the same family for four generations. They join their grandfather, Gene Markley, among the roster of Collins Award winners. The Collins Award has been presented each year since 1977.
"Business is the cornerstone of the community," said Ann Hutchison, Fort Collins Area Chamber of Commerce president and CEO. "Business, across the two-county area, creates $35 billion in economic activity. That wealth is then distributed through Main Street businesses, parks, streets and services by non-profits and government to the benefit of our community. Building community is all this and more," she said during her presentation to the gathering.
Award winners were:
Collins Award — The Markley sisters. The award recognizes the family's leadership in the community and with the chamber. Markley Motors has been family owned and operated since 1935. Baumgart and DeGroot are the first generation of female leaders for the company.
Valerie Arnold Volunteer of the Year — Diane Jackson, director of physician relations, UCHealth Northern Colorado. Jackson has been an active volunteer with the chamber since its first "Moving Fort Collins Forward!" campaign in 2010. She also serves on the chamber's Local Legislative Affairs Committee, offering insight and a voice for business. She is a Leadership Fort Collins graduate.
David May Advocacy Award — Sandra Hagen Solin, founder, president and CEO of Capitol Solutions lobbying firm. The award is given to someone who is "a resolute advocate for free enterprise" and advocates for better communities through economic principles and sustainable business climate. Solin "was the creative leader behind the establishment of the Northern Colorado Legislative Alliance in 1992, when the boards of directors at the Fort Collins, Loveland and Greeley Chambers of Commerce had the foresight to lead and influence regional, state and federal policy on issues affecting the unique business interests of Northern Colorado. Over the years, the NCLA has established itself as the voice for business and is sought after on issues that affect all of Colorado, especially with the continuous leadership of Sandra," 2023 chamber board chairman Ryan Schaefer said in presenting the award. He also noted Solin's work securing the funding for expansion of Interstate 25 from Fort Collins to Longmont.
Also recognized Wednesday were the outgoing board chairman, Brett Kemp, president of Flood and Peterson insurance agency; retiring board members Deb Kelly, Angie Milewski and Matt Robenault; and the outgoing chairwoman of the Local Legislative Affairs Committee, Angie Milewski, president of BHA Design Inc.