NoCo Real Estate Summit: Entitlements, labor supply, supply chain remain are nagging pain points for residential builders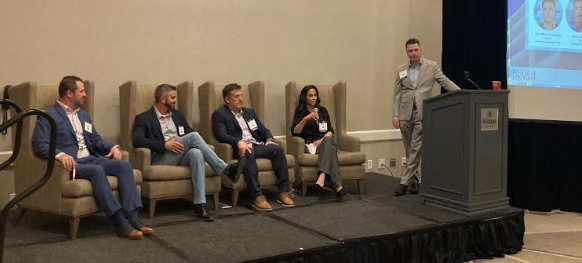 FORT COLLINS — Persistent pain points for homebuilders — local governments' processes for getting projects approved, lack of construction laborers and long waits for certain supplies, for example — are hurting housing affordability in Northern Colorado, industry experts said Wednesday during a panel discussion at BizWest's Northern Colorado Real Estate Summit.
Oversight
From land entitlements, to input from city staffers and planning boards, to construction site inspections, government oversight of residential development is an expensive and intrusive element of the process, builders said in the panel moderated by Re/Max Alliance Realtor Ryan White.
"Process-wise, it can be a little convoluted," Apex Homes owner Jacqueline Feil said.
The requirements that cities are "imposing (are) adding cost and causing delays," Baessler Homes president Steve Bricker said, which makes it more difficult for would-be buyers to enter the increasingly rarified realm of homeownership.
Even a relatively simple project can take three years to usher across the finish line, "and markets change in three years," Landmark Homes CEO Jason Sherrill said.
Additionally, cities too often require what builders believe are senseless project elements that buyers don't want and that add cost — bike parking spaces or numerous windows that look directly at the side of a neighbor's home, for example.
"They're almost dictating what people want to have," Dream Finders Homes vice president of sales David Zalupski said.
It could go a long way toward smoothing out the process if staff provided "little more communication and better communication" earlier in the entitlement and approvals process, Sherrill said.
If cities could communicate a "clear set of rules from the beginning," it would help builders improve local housing affordability, Bricker said.
Supply chain
The COVID-19 pandemic kinked the supply chain for numerous industries, but home builders have been hit particularly hard.
"There are a lot of areas that have gotten better, but there are areas that are still struggling," such as garage doors and appliances, Feil said.
"Buyers are rate sensitive," Sherrill said, so supply-chain delays are especially painful during periods of rising rates.
Builders are opting to reduce the number of options they provide to buyers in an effort to battle supply chain issues, Zalupski said. "We're having to dial back a little bit to create some efficiencies."
Labor
Like the supply-chain problem, there has been an industry-agnostic labor crunch for the last three years.
"We have a shortage of laborers right now," Feil said, which limits subcontractors' capacity and willingness to take on complex projects.
The labor shortage also impacts governments.
Builders understand that municipal planning and inspections departments have been woefully understaffed since the COVID-19 outbreak, Sherrill said. Thankfully, "it's getting a little better."