Valentine activities now underway in Loveland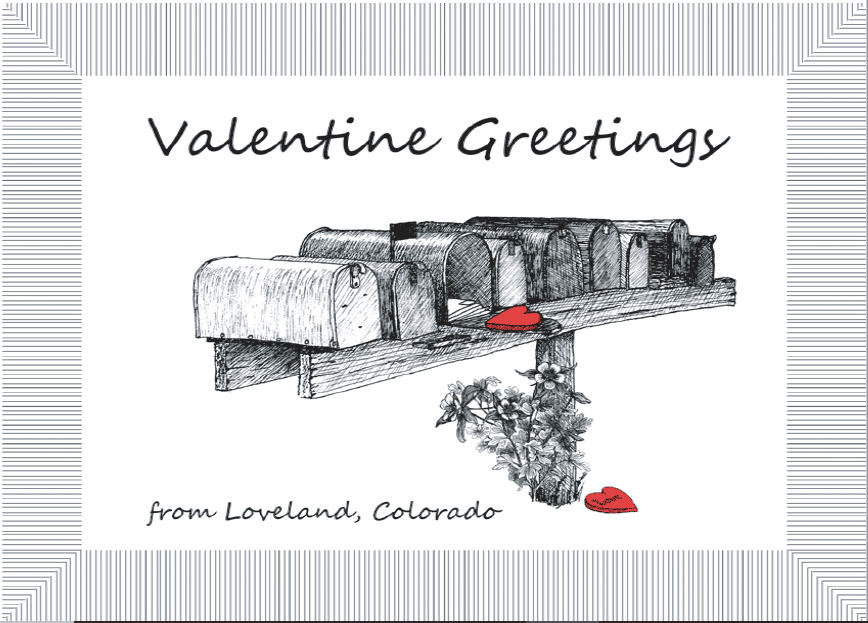 LOVELAND — Loveland's Valentine remailing program kicked off on Monday.
The promotion, coordinated between the Loveland Chamber of Commerce and the Loveland Post Office, marks the 77th annual program.
The remailing program encourages people from around the country to enclose in an envelope, addressed to the postmaster, valentines to be remailed to their final destinations. Volunteers in Loveland hand-stamp the inside envelopes with a special valentine message.
Each year, more than 100,000 Valentine cards are re-mailed from Loveland with the special cachet stamp.
The chamber in a press statement said that deadlines for re-mailing are earlier this year. All international-destined mail must be received in Loveland by Feb. 2. All U.S.-destined mail to states outside of Colorado must be received by Feb. 7, and all Colorado-destined mail must be received by Feb. 9 to ensure delivery by Valentine's Day.
The remailing program is part of a community-wide observance of Valentine's Day. Also occurring in February is the Sweetheart Festival, sale of an official Valentine card, exclusive Valentine craft beer, wine and coffee, the Loveland Sweetheart Classic four-mile race, and the Valentine Group Wedding being held on the ice at the Budweiser Event Center prior to the Feb. 14 Sweetheart Game between the AHL Colorado Eagles and the Bakersfield Condors.