JBS donates $2M to state's largest Habitat for Humanity development in Greeley
GREELEY — JBS USA Food Co. has contributed $2 million to help Greeley-Weld Habitat for Humanity build more homes.
The company provided the contribution to Habitat Thursday at a ceremony during which the nonprofit agency opened new homes for two families in Greeley.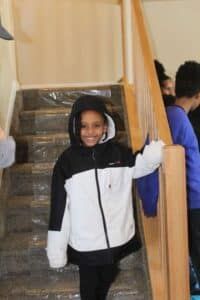 "We are very excited to invest $2 million to help increase access to affordable housing in our community in partnership with Greeley-Weld Habitat for Humanity," said Celio Fritche, JBS Greeley general manager. "Our Hometown Strong initiative allows us to make a meaningful difference for our team members, their families and our neighbors."
Cheri Witt-Brown, executive director of Greeley-Weld Habitat, expressed her thanks to JBS. "This is a historic donation to advance the work of our affordable housing mission to end poverty housing in Weld County. Partners like JBS, which invest and deeply care about its local community where it lives and works, make our mission possible. This generational investment will help thousands of hard-working families in Weld County."
Habitat in 2022 broke ground on Hope Springs, the largest Habitat for Humanity development in Colorado. It will include 176 Habitat homes and 316 affordable-housing units developed by local developer Richmark Cos.
JBS' donation, while large, is one of many directed at that project. Richmark's contribution of land and water is valued at more than $8 million. Federal funding totals about $2.56 million, and a state grant added $990,000.