Economic Forecast 2023
Headwinds ease, but economy expected to slow in new year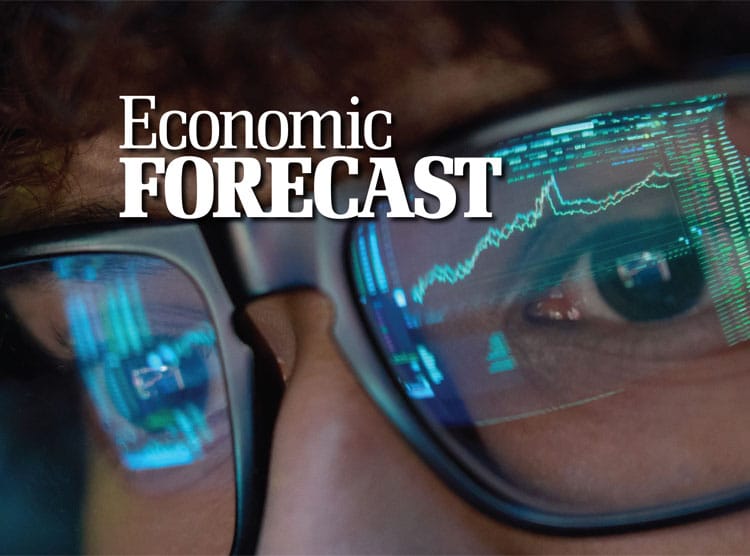 The economy, both in Colorado and nationwide, has been on a rollercoaster ride since the outbreak of COVID-19 in early 2020. And while the biggest jerks and loops might be in the past, we're not quite ready to step off the pandemic-coaster quite yet.
Even three years later, "I don't think we've fully worked through it," Brian Lewandowski, executive director of the Business Research Division at the University of Colorado Leeds School of Business, said in December of the pandemic economic impacts.
From the worker shortage to supply-chain disruptions to work-from-home productivity, there are still dynamics caused by COVID-19 that the economic system is still digesting.
"I don't think that's completely settled out yet," Lewandowski said. "I don't think we're entirely in a new normal."
Rich Wobbekind, faculty director and senior economist at the Business Research Division of the Leeds School of Business at the University of Colorado Boulder, told BizWest in December that in 2023, he expects "employment growth at about half the pace of this year, so definitely a slower economy."
According to CU's 2023 Colorado Business Economic Outlook report, released last month, "While headwinds appear to be easing, the toll on 2023 will be measured in slow growth — just 0.2% based on Consensus Forecasts' projections in November 2022. The Business Research Division is modestly more bullish, expecting 0.6% growth, with the U.S. economy teetering on a recession in the first half of the year followed by faster growth in the second half."
It's not one or two industry sectors that are expected to drag overall growth down, Wobbekind said during an economic summit held last month in Denver. "Nearly every sector is expected to grow more slowly than in 2022."
Colorado's unemployment rate is expected to grow from 3.5% — a number indicative of an extremely tight labor market — this year to 4.1% next year.
Across a host of metrics, "Colorado's economy outperformed much of the country in 2022," CU's report said. "The state's GDP increased 3% year-over-year in the second quarter, ranking the state seventh, compared to a national decline of 1.8% and the simple average growth of 1.3% for the 50 states."
Locally, the economies of the Boulder Valley and Northern Colorado are expected to be impacted by national trends and headwinds but should remain strong based upon the particulars of their regional industry mixes.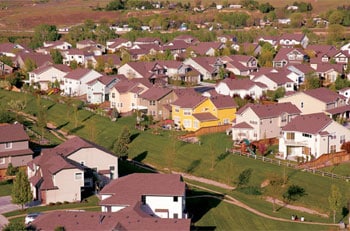 Residential real estate
Both the pace of construction and of growth in home prices is expected to be tempered in 2023.
"The post-pandemic housing rally of 2020 and 2021 will be remembered for its extremely low inventory, historically low mortgage rates, and skyrocketing home prices. Flushed with borrowed money and pent-up demand, new and existing home sales reached their highest levels since 2006," the CU report said.
That rally is likely to falter, as Colorado economists are predicting rising mortgage rates will have their intended effect and cool off the market. According to CU, it's likely that the "market [will] be flat or possibly depreciate 3-5% in 2023."
Construction of homes — both single- and multi-family — will likely also cool off in 2023.
"Supply and labor disruptions continue to delay home deliveries, translating to a record number of homes under construction," the CU report said. "Homebuilders will slow their new production further to survive this slowing cycle."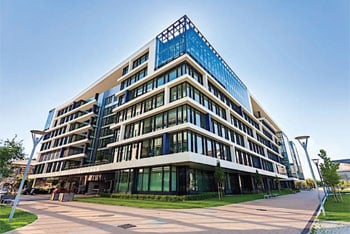 Commercial real estate
While the office market was devastated by the COVID-19 pandemic and has yet to fully recover, other portions of the commercial market have buoyed the overall sector in the Boulder Valley and Northern Colorado.
"Commercial real estate in Colorado posted generally positive growth trends through the first half of 2022 — albeit at varying rates — and withstood macroeconomic pressures well in the second half of the year," according to CU's economic outlook report. "Colorado's competitive advantages of continued population and job growth will support further expansion in the industrial and retail sectors in particular while the office sector undergoes adjustments to incorporate more hybrid work environments and a flight to better quality product."
An especially bright spot, especially in the Boulder Valley, has been — and likely will continue to be — the biotechnology industry, which has a seemingly unquenchable thirst for flex-industrial square footage.
All told, that biotech-related development accounts for "approximately 2.5 million to 3 million square feet of construction … underway or in the pipeline along the Boulder/Denver corridor," according to a recent report from Boulder-based commercial real estate brokerage Dean Callan & Co. When you add proposed projects that have not been fully permitted, that square footage total is much higher.
"While office leasing has slowed dramatically, life science development is full steam ahead," the report said. New development activity "will be a big boost to attracting more companies to our market and create even more demand for the [research and development] product Boulder provides."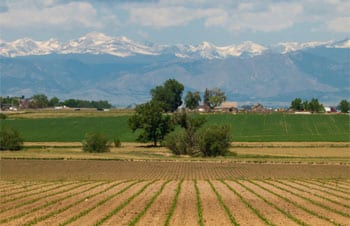 Agriculture
Farmers in Colorado may see record revenues in 2023 but net income will likely decline, according to the Business Economic Outlook report. That's because expenses are increasing faster than revenues.
Net farm income in 2022 dropped by nearly $1 billion — to $852 million — and may fall to $772 million in 2023.
The war in Ukraine has meant increases in the price of wheat because the crop in Ukraine has been damaged or unavailable for export, but the cost of fertilizer, which also is impacted by the war, is up as well. Transportation costs due to increases in fuel prices are impacting net farm incomes.
Cattle herds, the report said, will likely be smaller in 2023. Egg farmers are reeling from the loss of millions of chickens due to the bird flu pandemic.
The big question mark for Colorado farmers for 2023 and ongoing is the cost and availability of water, given the demands on Colorado River water. Ag consumes, by far, the largest share of the state's water supply.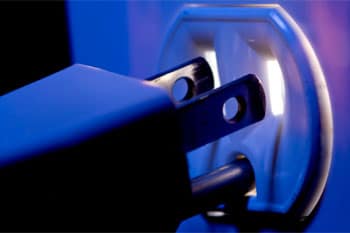 Energy
Both traditional and green energy industries expect to see growth in 2023.
Increased oil and gas pricing during 2022 resulted in all-time high valuation of the natural resources and mining industry in the state, according to the state's economic outlook report. More of the same is expected this year.
The industry is benefiting from post-pandemic demand for energy, and as a result is adding jobs. Natural resources and mining accounts for about 4% of the state's GDP.
Oil production — most of which can be found in Weld County — is expected to rise this year from 158.8 million barrels of crude in 2022 to 160 million barrels, which is still below the all-time peak production of 192 million barrels in 2019. Natural gas is seeing a similar increase.
Price per barrel of crude may be lower this year, the economic forecast predicts. In 2022, the average price was $98 per barrel and in 2023 will range from $65 to $95 per barrel.
The active rig count is expected to rise in 2023.
On the renewables front, growth in both solar and wind electrical power generation is forecast. In 2021, about 35% of the state's net electrical generation came from renewables. As electrical utilities continue their conversion of coal-fired power plants to solar and wind fields, the energy share continues to rise.
The state ranked about seventh in the nation for installed wind capacity and 13th nationally for installed solar capacity. Most of those installations exist in rural areas, providing economic opportunity in the form of well-paying jobs, the report said.
Health care
Health care remains a major sector in the state's economy, employing more than 307,000 workers in 2022.
While impacts of the COVID-19 pandemic have waned to a degree, health care providers continue to search for long-term solutions to employment shortages that may have been exacerbated by the pandemic but did not necessarily cause the shortages.
Problems for the sector, which will use 2023 to mitigate impacts but will be unlikely to solve completely, include drug overdose deaths; 1,477 died of overdoses in 2020, the most ever and a number up 38% from the year prior.
Medicaid numbers remain high, which spiked during the pandemic. A significant number of people — the state estimates 220,000 — could lose coverage once the national health care emergency is declared over.
The workforce shortages affect all sectors of health care. For every doctor, there are eight clinical care workers (such as nurses and therapists) and eight nonclinical workers (such as supply chain workers or clerical workers).
Hospitals have remained profitable overall, according to the Colorado Department of Health Care Policy and Financing 2022 report, with rural hospitals less well off.
The state is seeing a greater demand for behavioral health care as a result of the pandemic, although growth in that demand predated COVID-19.
The Colorado Hospital Association reported that hospitals contribute $18 billion to the economy of the state.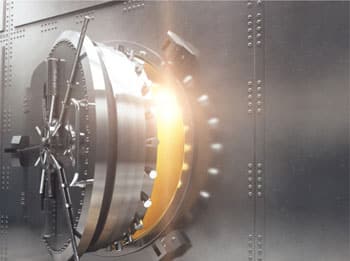 Banking
Financial activities underperformed other industries in 2022, the report said, growing at just 0.6%, and the CU analysts predicted that its growth is expected to falter this year. Banks have seen no significant change in market share, with the three largest banks continuing to hold 45.3% of the market and a 7% increase in deposits over 2021.
Of the 129 banks in Colorado, 52 are state-chartered and 77 are federally chartered.
Credit unions are showing strong growth in Colorado, the report said. Memberships now total 2.25 million, or 39% of the state's population, and their number of full-time equivalent employees increased by 371 from June 2021 to June 2022, an increase of more than 6.8% as credit unions continue to open new branches.
An ongoing issue in Colorado banking is the challenge of providing banking services to the cannabis industry given federal restrictions that have blocked Federal Deposit Insurance Corp. coverage for growers and dispensaries. The banking industry has supported the Secure and Fair Enforcement (SAFE) Banking Act, a bill sponsored by now-retired U.S. Rep. Ed Perlmutter, D-Colorado, and aimed at allowing banks to serve legal cannabis businesses. The bill has repeatedly passed in the House but failed in the Senate.
A big job for banks in 2022 was processing low-interest federal disaster loans made available to Colorado businesses, residents, and certain private nonprofit organizations through the Small Business Administration following the Dec. 30, 2021, Marshall Fire in Boulder County. However, financial institutions in the county also are receiving a significant share of the state's total deposits and venture capital investment, thanks to its high concentration of advanced technology and entrepreneurial activity.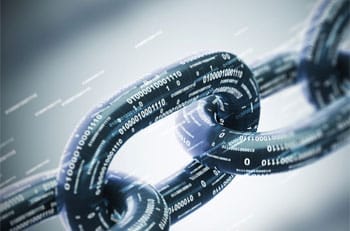 Technology
The report singled out the Boulder Valley and Northern Colorado for leading the way in nurturing technological innovation and entrepreneurship, supported by an increasingly diverse and highly educated population and the arrival of more talented college students and professionals seeking work opportunities in the region.
The report cited an average of 5.5% annual statewide employment growth in the computer-systems design subsector over the past nine years, and noted that average employment through September 2022 is 12.5% higher than the same period in 2021.
"Artificial intelligence, the cloud, and cybersecurity remain critical areas for new talent development and hiring across the sector," the report said, adding that "companies are fiercely battling for the best and brightest resources here, and the committee expects both hiring and compensation for these in-demand skills to continue to grow. That said, other areas, particularly hardware and services related to personal computers, are likely to see a drop in demand as the pandemic binge on new hardware wanes and inflation curbs these outlays. Even so, critical enterprise software investments will continue apace, at least to remain current with the overall business-to-business functionality that is now critical for most firms to interact and efficiently operate."
The report singled out Westminster-based space technology company Maxar as playing "an outsized role in Colorado's professional, scientific and technology sector," and Fort Collins-based tech incubator Innosphere Ventures for the June opening of its new wet lab facility, accommodating life-science activities that include tissue culture, cell and molecular biology, and experiments that involve liquid substances.
According to the Colorado Bioscience Association, Boulder County is home to 750 companies employing more than 11,000 workers in the fields of medical devices and diagnostics as well as pharmaceuticals and biotechnology — a concentration that's nearly 4.5 times the U.S. average. The CU report noted that the region continues to be an area of investment for many biosciences initiatives, led by companies such as BioMed Realty and Conscience Bay Co. in Boulder, Lincoln Property Group in Broomfield, Medtronic in Lafayette, Umoja Biopharma and Biodesix Inc. in Louisville, and AGC Biologics in Boulder and Longmont.
The concentration of Information-technology employment in Boulder County is significantly higher than the nation as a whole, the report said, adding that "wages in this industry are the highest of any industry and over 100% higher than the average for all industries in Boulder County."
Dallas Heltzell and Ken Amundson contributed to this report.