Notable Leaders – Architecture, Engineering, Construction – March 2022
Profiling accomplished leaders in the fields of construction, commercial/industrial/home design, architecture, and engineering.
The leaders profiled in the following pages were nominated by their peers at work and in the community and showcase the diversity of talent in our market. The leadership shown by the individuals profiled here is setting an example to shape a better future for our region.
METHODOLOGY: The honorees did not pay to be included. Their profiles were drawn from nomination materials. This list features only individuals for whom nominations were submitted and accepted after a review by our editorial team. To qualify for the list, nominees must be employed at companies in the Boulder Valley and Northern Colorado.
To nominate for future Notables, please visit events.bizwest.com/notables.
---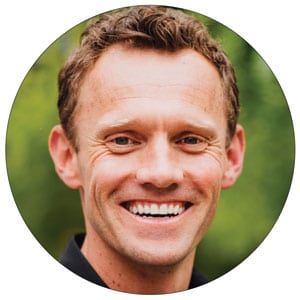 Chris Aronson
Principal architect
Years in industry: 16
College, university: University of Southern California
"Chris [Aronson] has been a principal at the most prominent architecture and design firm in Fort Collins, VFLA, for the past eight years. When you are having dinner in Old Town, there is a good chance that Chris and his team are the architects behind the space you are sitting in," said Greg Roeder, co-founder of Waypoint Real Estate.
"Their track record includes, Ginger & Baker, Blue Agave, Union Bar & Soda Fountain, and Rare Italian. If you are in one of the Class A office buildings in Fort Collins, there is a good chance that Chris was behind that, too. His office projects include the CPP Wind Engineers headquarters in Fort Collins and the CBRE headquarters on Harmony Road.
"Chris is the Fort Collins DDA chairman and has been on the DDA board for the last 7.5 years. His office contributes heavily to the Animal Friends Alliance and United Way. Chris was named a BizWest 40-under-40 member in 2017. Chris's leadership style is both high-energy and very down-to-earth and relatable. He is able to be very engaging with his clients and has an uncanny ability to turn their goals into three dimensional space.
"He is an avid runner, golfer and sneaker head. On a personal note, I am incredibly impressed by how Chris stepped up to lead his employees when his business partner and fellow principal passed away unexpectedly a few years ago in a tragic accident while traveling. Chris showed so much strength and resiliency in stepping up to lead. He is an exceptional leader, an even better husband and father, and we are lucky to have him in our community."
Aronson's wife, Sharla, a Fort Collins dentist, said the death of fellow firm principal Justin Larson in 2019 caused a stepped up transition for the company.
"Chris became the sole principal a decade earlier than planned, yet he compassionately led his team through grief with authenticity. In 2020, Chris navigated the shift to working remotely, while preserving the culture that employees love about VFLA. The firm has continued to thrive under his leadership. Chris is a dynamic, positive, innovative and collaborative architect and leader," she said.
Accomplishments of VFLA include: Small Business of the Year 2017, 2019 Urban Design Awards for Ginger and Baker & Union, NoCo's Best for Architecture 2020/2021, Colorado Homes & Lifestyle's Fabulous List 2021, and acquisition of Oglesby Design 2021.
---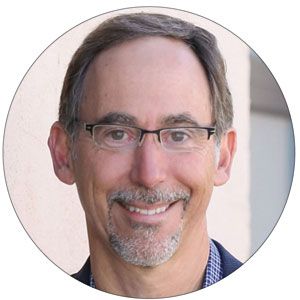 David Biek
Principal architect
Years in industry: 39
College, university: University of Minnesota, Harvard University
"David [Biek] has been working as a leader in Boulder for more than 30 years. He began his architecture career in Minneapolis in 1981 and then spent seven years in Boston working with nationally renowned architecture firms and getting a master's degree from the Harvard University Graduate School of Design," said Jenna Bertlund, officer manager at Arcadea.
"He started Arcadea Architecture in 1995 in Boulder, an influential firm in custom residential design, helping to raise the bar for quality expectations locally. For 10 years, he served on Boulder's Design Advisory Board and was instrumental in developing and strengthening design guidelines for the 29th Street Development.
"He was also a leader and advocate for smart land use policies as co-chairman of Architects and Planners of Boulder for eight years and co-chair of the Urban Land Institute Boulder Committee, where he has been a member for two decades. He also served on the Boulder Urban Renewal Authority.
"He spent most of the summer of 2015 with his family teaching literacy to underprivileged children in Belize and providing pro-bono design and planning services for two campus locations of the Monkey Bay Wildlife Refuge there as well as designing a mobile free library. He also provided pro-bono design services for a mobile health care clinic in Cameroon in 2019."
---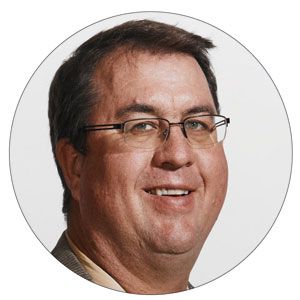 Dave Coffey
Coffey Engineering & Surveying
CEO
Years in industry: 20
College, university: Colorado School of Mines
A third-generation owner of Coffey Engineering & Surveying, Dave [Coffey] has led the company since 2004.
"As a former college basketball player, Dave knows how to lead a team and create an aggressive offense for his client. He's a proven leader with a knack for hiring the best of the best, getting his boots on site and exceeding customer expectations," said Rob Laidig, director of business development for the company.
"Dave's professional engineering and surveying experience spans 20 years and includes civil engineering design and geotechnical investigations, project planning and management, construction materials testing, land development services, drafting, contract administration, subsurface exploration and well installation. His surveying knowledge encompasses construction staking, as well as conducting volume, topographic, boundary and water rights surveys.
"He enjoys raising/training/hunting his Brittany dogs, (a breed of gun dog bred primarily for bird hunting. Although it is often referred to as the Brittany Spaniel, they are not actually spaniels. The AKC reclassified them in 1984 as just Brittanys) throughout the Wyoming, Colorado and Kansas region. He received a B.S. in civil engineering from the Colorado School of Mines, and is both a registered professional engineer and land surveyor."
---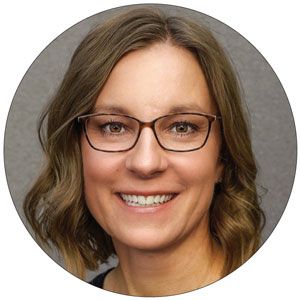 Sara Coutts
Senior preconstruction manager
Years in industry: 21
College, university: Colorado State University
"Sara Coutts firmly believes that connecting industry and community helps us reach greater heights. This has been a driving force behind her professional journey. And what an esteemed record it is," said Stacy Miller, director of economic development for the town of Windsor.
"With 13 years at Neenan, Sara is the only female preconstruction team member. Neenan intentionally focuses on projects that strengthen and build communities, with Sara instrumental to many of Neenan's education and health care projects. For Colorado Early Colleges' Colorado Springs Middle School, she helped the team quickly pivot at the beginning of the pandemic to design and contract the project completely remotely. The project was delivered within 12 months, and the final cost was held within .02% of the budget — virtually unheard of in today's market. She also leads preconstruction on a community health center in Northern California, which provides cost-effective care to underserved markets.
"But Sara's commitment to community extends beyond client work. She is a deeply engaged volunteer and spearheads Neenan's seven-year partnership with Fort Collins Habitat for Humanity. Recognizing the industry can achieve more by working together, Sara helped establish Hard Hats for Habitat initiative with Elder Construction and Brinkman Construction to raise $100,000 for a Fort Collins family's new home. Due to Sara's dedication, Neenan received the nonprofit's Hometown Hero Award.
"Sara also served on the board of Respite Care, which provides specialized care for children in Larimer County with developmental disabilities. Sara is constantly seeking to tie industry leaders into the community. She'll regularly engage trades to support facility needs at Habitat or Respite Care. She recently collaborated with clients, Habitat and supply vendors to align them with teacher and student needs at Loveland High School. The industry needs more dedicated individuals like Sara."
---
Jamie Davis
Director of business development
Years in industry: 17
College, university: University of Kansas
Jamie Davis is the director of business development for KCI, a commercial general contractor based in Longmont.
"She is a highly motivated, energized and accomplished professional adept at building relationships among stakeholders and ensuring client needs are met. She proactively collaborates with the project team, is successful at expanding network connections and skilled at establishing and maintaining strategic partnerships to generate essential business opportunities," said Stacy Miller, director of economic development for the town of Windsor.
"Jamie is currently serving as co-chair for the board of directors of WOW | Women Optimizing Women, a non-profit organization in Northern Colorado. WOW strives to inspire women and families in our community by providing education and inspirational support that will empower their lives, while advocating for those fighting human trafficking locally and globally," Miller said. "She is also heavily invested in a local nonprofit, Colorado Youth Outdoors, where building relationships through traditional outdoor recreation is their mission. Jamie sits on the board of directors for the CYO Ambassadors Service Club.
"Jamie's biggest accomplishment are her two kids. If she isn't strategizing about work, she is swinging her sticks on the golf course, practicing on improving her duck call or standing in a river with her fly rod. She has a passion for the outdoors, enjoys coaching her daughters volleyball and basketball teams while spending time with family and friends enjoying a whiskey on the rocks."
---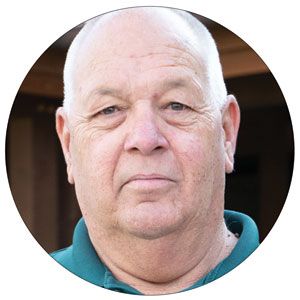 Steve Groble
Director of construction
Years in industry: 20
"Steve [Groble] is a gentle giant who can easily demand respect from construction trades and yet care enough to have sincere conversations with anyone on his team about life issues or work struggles," said Laura Ownbey, director of marketing for Landmark.
"He possesses the wisdom to manage superintendents on a wide variety of construction sites including apartments, condominiums, townhomes, single-family homes, and elaborate custom homes. Steve understands loyalty and teamwork are the backbone of his team and tries to empower others to excel in their jobs and rely on their teammates for help when needed. He has created a family of superintendents who are not siloed from other departments but work together and collaborate on how to build the best homes for buyers and deliver exceptional customer service.
"Steve will shoot straight and tell you how it is, even when it is hard, but it is always done because he cares so much for the company and his team," she said.
---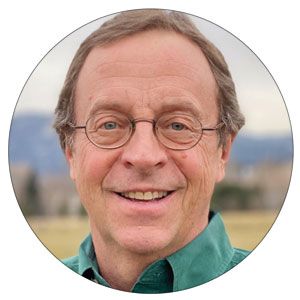 Jeff Hindman
Founder, owner
Years in industry: 30
College, university: Colorado State University
"There is truly so much I could say about why Jeff [Hindman] is a tremendous asset to our community, from his community service to his trailblazing mentality," said Hannah Finch Phillips, owner of Free Range Artist Inc.
"For certain, the green building market in Boulder wouldn't be what it is without Jeff. He's advocated for code improvements, spoke at conferences to share his knowledge, contributed financially to a wide range of sustainability organizations, and he settles for nothing but the best in the custom homes he builds. No matter who he is speaking with, Jeff is honest, transparent, and fair. He generously shares information, because he truly believes that we all do better when we collaborate.
"Over the past year, Cottonwood has grown more than ever before. It now has six project managers and is working on 11 homes.
"Jeff also stands out for his advocacy for women in the construction industry. Half of Cottonwood's project managers are women, a true rarity in the industry. As I said at the start, there are way too many reasons that Jeff deserves this recognition."
Hindman, who serves on the Berthoud Town Board, started his business in 1995. He has been an advocate for green building techniques and for reducing construction waste.
He was a panelist for Denver Design Week's session on reducing construction waste. He is also the founding member of the Colorado chapter of the Good Future Design Alliance.
---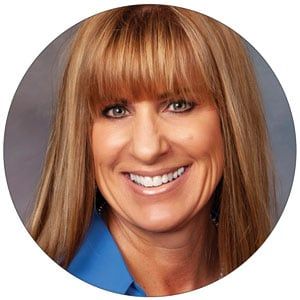 Val Martensen
Vice president, RocheSelect
Years in industry: 35
Val Martensen started her career in construction 35 years ago with Roche Constructors as the receptionist. She moved into a project administration position and then again to project manager. Today she is one of four vice presidents for the company that has deep local roots across the Northern Colorado region.
"Val has seen the company grow from the days of a handshake-to-seal-the-deal to nearly $200 million in volume last year, much of that growth attributable to the business philosophy of focusing not only on building projects, but also building relationships," said Cyndi Dodds, chief clinical officer at SummitStone Health Partners.
"Clients return to Roche and Val for their expertise, progressive schedules, and the reputation for being under budget and on time. Today, Val oversees RocheSelect, Roche Constructors' special projects division. Building on experience, she works with her team to plan and manage projects from inception through completion. Known as a problem solver with an affinity for process management and analysis, Val skillfully navigates the intersections between customers wishes and what is actually attainable through design, construction code and cost parameters.
"Recently, with supply chain shortages and the unique health and safety concerns due to COVID, Val determinedly sees projects through to their optimum results, while ensuring that employees' safety and client satisfaction comes first.
"Val is also a devoted supporter of our community. She serves on boards for Aims Community College, The Frontier House, Life Stories Child & Family Advocacy and the P.B. Roche Baseball Training Facility for Kids. She is also a member of the Kiwanis Club of Greeley. As a woman in a profession once considered a man's job, Val is clearly a trailblazer, an inspiration, and certainly a notable leader in the industry."
---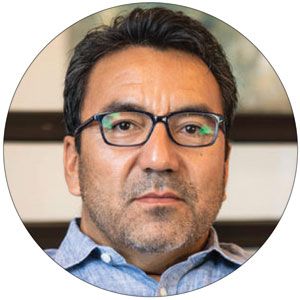 Jerry Naranjo
Naranjo Civil Constructors Inc.
President
Years in industry: 25
"Jerry is an exceptional leader," said Naranjo human resources manager Nelly Morales.
"I look at where his business, Naranjo Civil Constructors Inc., started to where it is today. He has developed a unique and positive company culture with his outstanding strategic planning and people management skills. He has worked hard on creating a positive company brand not only with his clients and employees, but also with the community of Northern Colorado.
"He looks beyond the bottom line to the triple bottom line that reveals his relationships within the company, his philanthropy to the community, and the successful financial performance of the company's mission. He has built a new partnership with the College of Agricultural Sciences at Colorado State University. Naranjo Civil has partnered to promote diversity, equity, inclusion, and leadership within the college.
"He has developed a farm property in Loveland called Three Spikes Farm to raise beef for his key employees and clients as well as providing a community garden for people less fortunate. Fresh produce is shared with employees, friends, and family of Naranjo. Surplus produce is delivered to local food banks to assist the hard-working people in the Northern Colorado community.
"He expanded his business portfolio to include Hubble Creative LLC to utilize drone technology to document worksite progress and safety conditions. Hubble Creative also provides surveying, video production and media content for clients throughout Colorado. With his innovation and passion for people, he has created a unique team culture that strives for excellence through relentless customer service and strict adherence to the goals and mission of these companies. Naranjo Civil celebrates 40 years in business this month, and Hubble Creative is leading the way in drone and digital media for the Colorado construction market. Mr. Naranjo credits the amazing team of people around him for the success of these companies."
---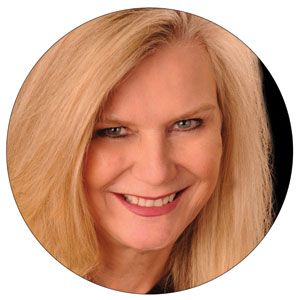 Liz Newman
Development principal
Years in industry: 30
"Liz Newman has a 30-year, multi-faceted background in real estate development and construction. She has worked on the front lines of commercial and residential construction, in operations, design and field management," said Stacy Miller, director of economic development for the town of Windsor.
"Liz comes to Colorado from Texas where she developed both infill luxury multifamily in downtown Dallas, and million-dollar homes in the infill areas of Dallas/Fort Worth. Since joining McCauley Constructors in 2015, Liz has held numerous roles, and created the company's development division in 2017. She has negotiated more than $360 million in McCauley Development Group projects, is the director of business development for McCauley Constructors, and handles the marketing and public relations for the company," Miller said.
Newman's boss, Leon McCauley, president of the company, said she is an integral part of the operation.
"She is passionate and her enthusiasm shines from the first moment you meet her. She has a passion for all development and will help large and small business alike. … Our client satisfaction is high due to Liz being able to convey realistic expectations and help operations deliver on her initial conversations. Liz does what others are unwilling to do. I have seen her take a project from nothing, creating a project, finding tenants and business owners to occupy the space, working with city planning and bringing the project to McCauley Constructors as a design/build project. She never takes no for an answer and ensures that all parties are well represented."
And co-worker Lesa Shkolnik said that Newman "doesn't seem to see the road blocks that make other people hesitate."
Newman serves as vice chair for the Boulder Valley School District Construction Advisory Committee, is the Northern Colorado liaison for the Associated Builders and Contractors Rocky Mountain Chapter, and is a mentor for Colorado State University construction management students.
---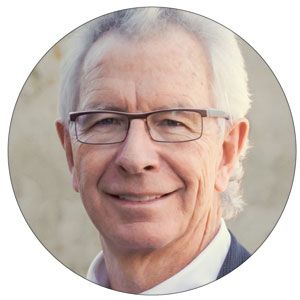 Stephen Sparn
Managing partner and principal
Years in industry: 47
College, university: University of Colorado Boulder
Stephen Sparn has been an architect in Colorado for over 40 years — 47 years with the same firm, Sopher Sparn.
"He has grown our Boulder community with his love for innovation and design. He has worked on projects from custom homes to affordable housing to commercial buildings. Stephen provides unparalleled client support and uses sustainable building practices that strengthen our neighborhoods and community as a whole," said Syd Berkowitz, marketing and operations manager for the firm.
On Sparn's LinkedIn page, he describes the company as one that "has applied a consistent philosophy of architectural design focused upon meeting the needs and goals of our clients. The result is a wide variety of successful projects that fit beautifully into their surroundings and are truly enjoyed by the people who live or work within.
"The success of our architecture practice is due in part to hard work in putting together a multi-disciplined team. I do my best to inspire our team to bring their 'A' game to work each day, which maintains and strengthens the philosophy we have worked hard to cultivate."
Sparn's influence can be seen in the Dairy Center for the Arts, the 14th Street Transit Center Bus then Bike Shelter, and a net-zero modern family farm in rural Boulder.
He is a board member of the Downtown Boulder Business Improvement District and is a member of the Boulder Chamber's Community Affairs Council.
---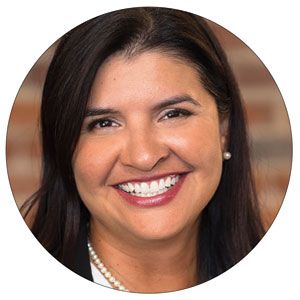 Ale Spray
Business development, community engagement
Years in industry: 25
College, university: ITESO – Jesuit University of Guadalajara
"Ale [Spray] is responsible for the development of targeted new client relationships and maintenance of existing client relationships. Ale is also responsible for successfully executing community participation plans to maximize opportunities for small, women, minority and other diverse groups on Mortenson's projects," said Christina Zavislan, senior marketing manager for Mortenson.
"Born and raised in Guadalajara, Jalisco, and resident of Erie since 1999, Ale has 25 years of construction experience. She has held roles such as project engineer, marketing and most recently in business development. Ale received her BS degree in civil engineering from the Institute of Technology and Higher Studies of the West, in Guadalajara, Mexico. In 2016 she became a member of the Latino Leadership Institute, a DU leadership program. In 2020 she received her diversity and inclusion certificate program through University of Cornell and completed the 2021 governor's fellowship program.
"Ale is heavily involved in the community, holding positions such as chairman of the board for the Hispanic Contractors of Colorado, an association that supports minority and women owned companies in the construction industry; the advisory council for the Colorado State Minority Business Office; the board of Centura Avista Adventist Hospital in Louisville; the board of directors for Bellco Credit Union; Mile High Youth Corps; STEMblazers and recently appointed to the board of the Construction Education Foundation.
"She has participated in several panels sharing her story as a woman in the construction industry, career opportunities, and the importance of diversity and inclusivity on projects. [She's been] recognized as the 2018 Business Developer of the Year by the Society of Marketing Professional Services and the 2018 Rock Star of the Rockies by the Metro North Chamber of Commerce. In August 2021 she was listed as a finalist for the DBJ 2021 Outstanding Women in Business.
"She's a proud mother of two teenagers and committed to mentor young professionals."
---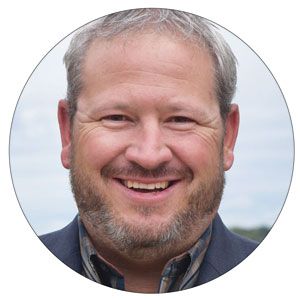 Mark Ward
CEO
Years in industry: 14
College, university: Briar Cliff University, Hastings College
"Mark Ward, CEO of Ward Electric, recently established the JoyforWard Foundation alongside his brother, Matt, president of Ward Electric. The foundation was established to honor the late Joyce Ward, who founded Ward Electric with her husband Mike and served as its president until she passed away in early 2020," said Jared Bodammer, marketing director of Ward.
"The JoyforWard Foundation will look to share both her heart and her kindness as it spreads joy providing assistance to nonprofits and organizations throughout Colorado. While developing that latest initiative, Mark continued to be responsible for the strategic and operational leadership of the organization, guiding operations and performance to ensure consistent, effective results. Specifically, he oversees staff, finances, bidding as well as secondary market operations. Mark has helped to foster and implement continuous improvement in all aspects of operations, technology, and safety. He has been instrumental in the strategic growth of the Longmont-based full service electrical contractor.
"Since becoming CEO, the company has opened both Midwest and Southern offices, seen exponential growth and has received numerous honors and accolades. A few of the most recent honors include being named a Colorado Top 50 Family-Owned Company by CoBiz Magazine, a Best Place to Work by the Denver Business Journal, a Mercury 100 fastest growing private company by BizWest, and an Inc5000 Fastest Growing Private Company by Inc. Magazine. The company also garnered safety excellence praise from NECA and top specialty contractor recognition from Engineering-News Record.
"Mark, who is chair of the board of trustees for his alma mater Briar Cliff University, is active within both his church and his local community, serving on various committees and giving freely of his time. A few of those committee commitments include Longmont Start Up Week, Prosper Longmont, Local Union 111 Operators, and the St. John's Advisory Council.
---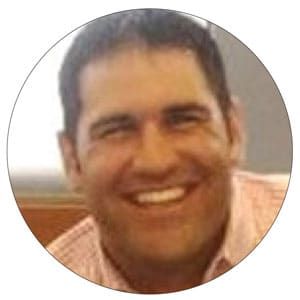 Matt Ward
President
Years in industry: 16
College, university: Hastings College
"Under Matt Ward's leadership and guidance, Ward Electric is experiencing record growth in all areas and has proven to be a local and regional leader in the electrical contracting industry. The Longmont-based company has become one of the largest private-sector employers in the area and was recently recognized by Inc. Magazine and BizWest, appearing on their lists of fastest growing private companies," said Jared Bodammer, marketing director for Ward Electric.
The company "has earned numerous awards, including being named one of Colorado's Top Family-Owned Companies by CoBiz Magazine and a Best Place to Work by the Denver Business Journal. The company also garnered notice on Engineering News-Record's top specialty contractor lists and earned NECA's 2021 Recognition of Achievement in Safety Excellence.
"Matt, who serves on the board for Holy Family High School, gives abundantly of his time, talents, and treasures, especially in causes embracing children and special needs. He has also been active with local county fairs and 4-H groups. Matt was elevated to president of Ward Electric in 2020, following in the footsteps of his mother, Joyce Ward. Joyce founded Ward Electric alongside her husband Mike and served as its president until her passing in early 2020. Matt and his brother, Mark, CEO, recently established the JoyforWard Foundation. The foundation was established to honor their mother and share both her heart and her kindness. Its mission is to spread joy by providing assistance to nonprofits and organizations throughout Colorado and beyond.
"His work ethic and passion for the industry, his company, and his employees are unmatched. He is an energetic leader with high expectations and a keen focus on elevating Ward Electric Co."
---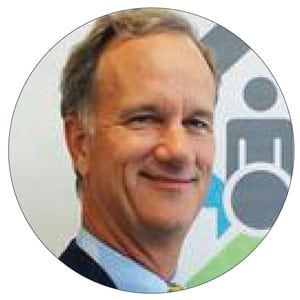 Will Welch
Program manager
Years in industry: 33
College, university: Colorado State University, Colorado School of Mines
"Will [Welch] has worked in Northern Colorado for [more than] 30 years in the construction industry. Will works with public agencies, private owners, and public-private partnership project sponsors to develop and construct projects all over Northern Colorado," said Emily Peddicord, executive project consultant with Gleeds USA.
"Contributions include land acquisition, consultant selection, land entitlement negotiation, budgeting, preconstruction and construction phase owner/sponsor representation and advocacy services. Project types include public works, medical, brewery, industrial, commercial, hospitality, retail, land development, and infrastructure projects. He represents and works with several municipalities on large community projects such as the work going on at the Larimer County Fairgrounds.
"He is incredibly helpful and friendly and an unending source of knowledge. His history in the area makes him well known and connected with anything being built in NoCo. I met Will when he was representing the city of Fort Collins in the development of the Woodward campus; he helped navigate the partnerships between the city, Woodward and PRPA to ensure a very mutually beneficial development. He is open and straightforward, taking on tough decisions with compassion and expertise."