Finding funds takes wizardry in land of OZ
part of Opportunity Knocks: A BizWest Special Report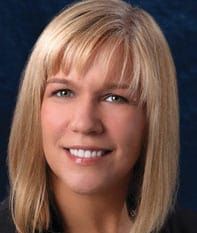 The intentions of the 2017 Tax Cuts and Jobs Act were good: Designate economically challenged census tracts around the country as "Opportunity Zones," then offer tax incentives for investors to pump capital into those areas to plant the seeds for job-creating businesses.
So far, however, there's one big problem:
__________________________________
See related stories in this Special Report
Opportunity knocks: Opportunity zones unlock capital gains while investing in distressed communities
Uncertainty produces hesitation among investors
Boulder's opportunity-zone speedbump
Map of Opportunity Zones in Northern Colorado
__________________________________
The Opportunity Zones need investment to work, but finding an Opportunity Fund or investing in one is hard because, going on two years after the legislation's passage, the rules still are being formulated. That ties the hands of local and regional economic-development entities that would like to lure investors to the zones.

"The proposed regulations were released back in mid-October," said Jon Nicholas, president and chief executive of the Estes Park Economic Development Corp., but we haven't heard anything indicating that they've been finalized."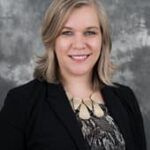 Or as Jessica Erickson, president and CEO of the Longmont Economic Development Partnership put it, "It's a little like building the plane while we're flying it."
At least the local and state economic-development entities are preparing the runways. From city and regional business boosters to the state Office of Economic Development and International Trade, they helped identify zones that qualified — often in or near towns' downtown cores — and then the governor of each state had to submit those census tracts for federal Treasury Department approval. Then-Gov. John Hickenlooper submitted Colorado's nominated tracts last spring, and 126 zones were approved, out of 8,762 nationwide.
Locally, the entire Estes Park area as well as pockets in Longmont, Loveland, Fort Collins, Greeley, Evans, Brighton, Dacono, Lafayette, Louisville and Hudson were designated.
The Estes Park EDC put up a web page touting the village's ties to tourism and Colorado's burgeoning outdoor industry.
"We see ourselves as an educational resource, potentially introducing investors and projects to each other," Nicholas said. "Besides jobs, our big emphasis will also be on workforce housing, if I can find the right vehicle."
In Longmont, Erickson said, "we're actively working with the Downtown Development Authority, different city departments, development services and community services to develop a community investment prospectus. We should have that finalized and ready for publication in 30 days to six weeks."
Erickson said her partnership's efforts to lure investment would be focused on Longmont's downtown core, the First and Main transit-oriented development area, the St. Vrain River corridor and the Sugar Mill area.
"We like the program as a tool to attract private capital to development that the city already had plans in place for," she said.
The tax benefits of investing in an Opportunity Fund could be substantial. An investor
can defer having to pay current income tax on the capital gain, and the longer the investment is held, the greater the tax advantages. A fund set up to invest in Opportunity Zones must invest at least 90 percent of its assets in property located within that zone or zones.
The incentives specifically are designed to mitigate the elevated risk of investing in an economically challenged area.
"The opportunity zones are intentionally created in areas that have an economic disadvantage," Nicholas said, "especially places that might be seeing a declining population, an increasing poverty rate, things like that. Of course, the funds will be doing the due diligence on these investments and deciding 'Is this a reasonable return?' And then they also can protect themselves by diversifying."
A fund could be started by one investor targeting a specific property or a national fund investing in Opportunity Zones around the country.
"There will be as much variety as the zone funds decide to create," Nicholas said. "Typically it'll be a private investment fund with a management team that goes to third-party investors and says, 'These are the kind of things we're going to invest in.' They're sort of an intermediary between investors and projects."
Finding a fund will be challenging, however, until the Treasury Department finalizes the rules and guidance. Meanwhile, the unanswered questions cloak the program in uncertainty.
Until the rules are finalized, investors and economic-development entities are proceeding with caution, but also with a lot of hope.
"It remains to be seen how effective the program will be and whether we would leverage it again," Erickson said. "It's kind of a pilot program for the federal government. But it could end up being a really good opportunity to bring private capital to the city, and it's the most significant economic-development program we've seen in a very long time."
THIS ARTICLE IS FOR SUBSCRIBERS ONLY
Continue reading for less than $3 per week!
Get a month of award-winning local business news, trends and insights
Access award-winning content today!
Dallas Heltzell
Staff writer
Latest by Dallas Heltzell: