Boulder's opportunity-zone speedbump
part of Opportunity Knocks: A BizWest Special Report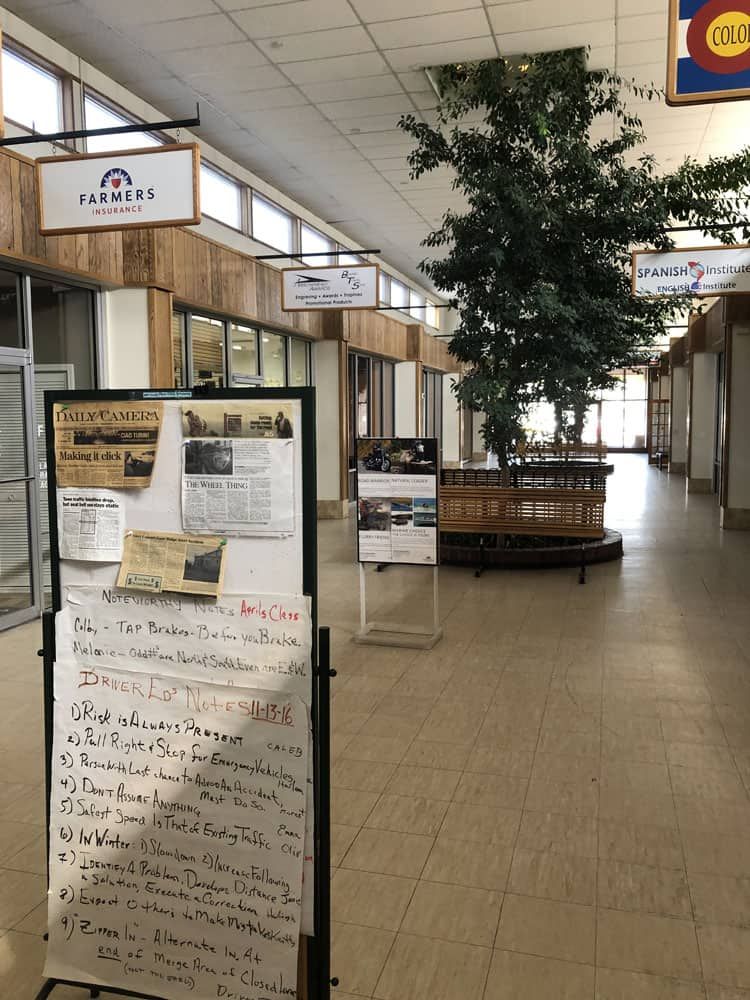 Not everyone is champing at the bit for new investors to funnel cash into opportunity zones without oversight and guidance from local communities.
Critics and skeptics of the program argue that there is little evidence that actual residents of economically distressed areas will benefit from opportunity-zone investments. They worry that investors will reap all of the rewards and their money will speed up gentrification rather than assist the disadvantaged.
__________________________________
See related stories in this Special Report
Opportunity knocks: Opportunity zones unlock capital gains while investing in distressed communities
Uncertainty produces hesitation among investors
Finding funds takes wizardry in land of OZ
Map of Opportunity Zones in Northern Colorado
__________________________________
"In an optimistic scenario, the tax benefits might encourage purchasing and rehabilitating residential property or expanding local businesses," according to a Brookings Institution report. "But the value of the tax subsidy is ultimately dependent on rising property values, rising rents, and higher business profitability. That means a state's opportunity zones could also serve as a subsidy for displacing local residents in favor of higher-income professionals and the businesses that cater to them — a subsidy for gentrification."
Boulder leaders have expressed that very concern about the city's opportunity zone — a 2.5-square-mile tract stretching from 28th to 55th streets and Arapahoe Avenue to the Diagonal Highway — that was certified in April 2018.
Concerns from Boulder leaders and residents stemmed mostly from the perception that investors interested in opportunity-zone projects would be more apt to develop high-end condos and office spaces, rather than build much-needed workforce housing or redevelop the aging shopping center at Diagonal Plaza.
"What we are after more than anything is affordable housing, and that didn't seem to be what was necessarily being incentivized with by this tax treatment," Boulder City Councilman Sam Weaver said. He, along with other city leaders and members of the community, expressed concerns that existing high-density residential areas could be redeveloped into luxury housing, thus exacerbating housing affordability woes.
"We don't want to see displacement" of residents who currently live in more affordable communities, Weaver said.
Critics also point to plans to redevelop a Boulder's Macy's department store within Boulder's opportunity zone into office space as a prime example of the kind of development the community shouldn't incentivize. Macy's representatives have said they do not intend to take advantage of opportunity-zone incentives, and plans to redevelop the store were in the works long before the zone was created.
"Council members and members of the community have expressed concerns that the recent opportunity zone certification will accelerate investment in the area and spur additional development. In response, staff drafted interim development regulations that restrict development in the opportunity zone while the community considers whether its development regulations will deliver development that meets community expectations," according to a December 2018 memo from city staff to the Boulder City Council.
Adam Swetlik, a board member of the land use sustainability and affordable housing advocacy group PLAN Boulder County, said it is his organization's position that opportunity zones have the "potential to benefit the Boulder community in the form of more affordable housing and affordable space for small businesses. However, it is critical to take the time necessary to ensure that the result of the development that has been incentivized is a community benefit rather than an ad hoc barrage of the most profitable projects."
Boulder city leaders "should adopt measures so that any development resulting from the creation of the opportunity zone is consistent with community goals and that ensures that the entire community reaps the windfall rather than a select few," he said. "The focus of opportunity zone development must be on affordable housing, preserving neighborhoods, and preserving essential existing light industrial areas."
Late last year, the council approved an emergency ordinance to place a moratorium on certain types of development — namely office space — within Boulder's opportunity zone and prohibits the demolition of apartment buildings.
The moratorium is in place until June 22, 2020, but Boulder leaders have said it is possible that aspects of the ordinance could be rolled back sooner if new land-use regulations are put in place to safeguard the community from harmful types of development.
Boulder staffers are conducting a survey of the city's land-use tables to assess what types of development are most appropriate in the opportunity zone.
Weaver said he expects that city leaders will start the process of rolling back the moratorium in April or May.
It is important to note that Boulder's moratorium on certain development within the opportunity zone does not include the development of affordable housing, nor does it block redevelopment of the long-neglected Diagonal Plaza shopping area.
Boulder Chamber of Commerce CEO John Tayer said the opportunity-zone program could provide additional tools to improve that site.
"There is no question that the purpose and the goal of opportunity zones are in line with the direction we want to head in addressing some of the more difficult redevelopment projects we have in our community," he said. "Diagonal Plaza in an area where we would want to incentivize resources to bring property owners together and potentially drive redevelopment that would be more desirable than what exists today."

During a recent Northern Colorado Real Estate Summit panel focused on opportunity zones, Jana Persky, Opportunity Zone program director, said there are likely more effective ways to address these concerns than the implementation of a moratorium.
"I personally think the moratorium was a bit of a blunt instrument in terms of trying to address the particular challenges that Boulder faces," she said. "But the reality is that from the state's perspective we support communities using these zones in different ways."
Tayer agreed, saying the chamber is generally not in favor of using blanket development moratoriums to address land-use concerns.
"Just on principle, the Boulder Chamber finds that in most cases a moratorium of this nature is not the appropriate way to implement planning for our community," he said. "It becomes a one-size-fits-all approach. It isn't setting a vision for what [city leaders] want, but rather it is just a defensive action against perceived threats."
Rather than block development, Tayer said it is more appropriate for leaders "to try to direct incentives toward the areas where we are looking for redevelopment activity and to work with investors, the development community and property owners to help them guide them toward the kind of projects that help achieve the community's goals."
Weaver defended the use of a moratorium in this case.
"I understand the business community's concerns, but our entire community has concerns," he said. If favorable tax treatment is going to be provided for development, "we just need to take a pause and make sure we are getting what we want."
Because many opportunity zones exist in areas where there is already quite a bit of interest from developers and investors — Boulder, for example — there is some skepticism that the program will benefit rural and profoundly economically depressed communities.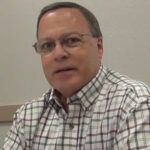 "It's going to be interesting to see how much money actually goes to those kinds of areas versus opportunity zones that happen to be closer to attractive urban areas that are ripe for redevelopment," said Paul Mueller, a partner with Loveland accounting firm Mueller, Pye & Associates.
THIS ARTICLE IS FOR SUBSCRIBERS ONLY
Continue reading for less than $3 per week!
Get a month of award-winning local business news, trends and insights
Access award-winning content today!
Lucas High
Latest by Lucas High: