MacQuiddy an impassioned voice for Greeley
2014 Women of Distinction - Business and Business Services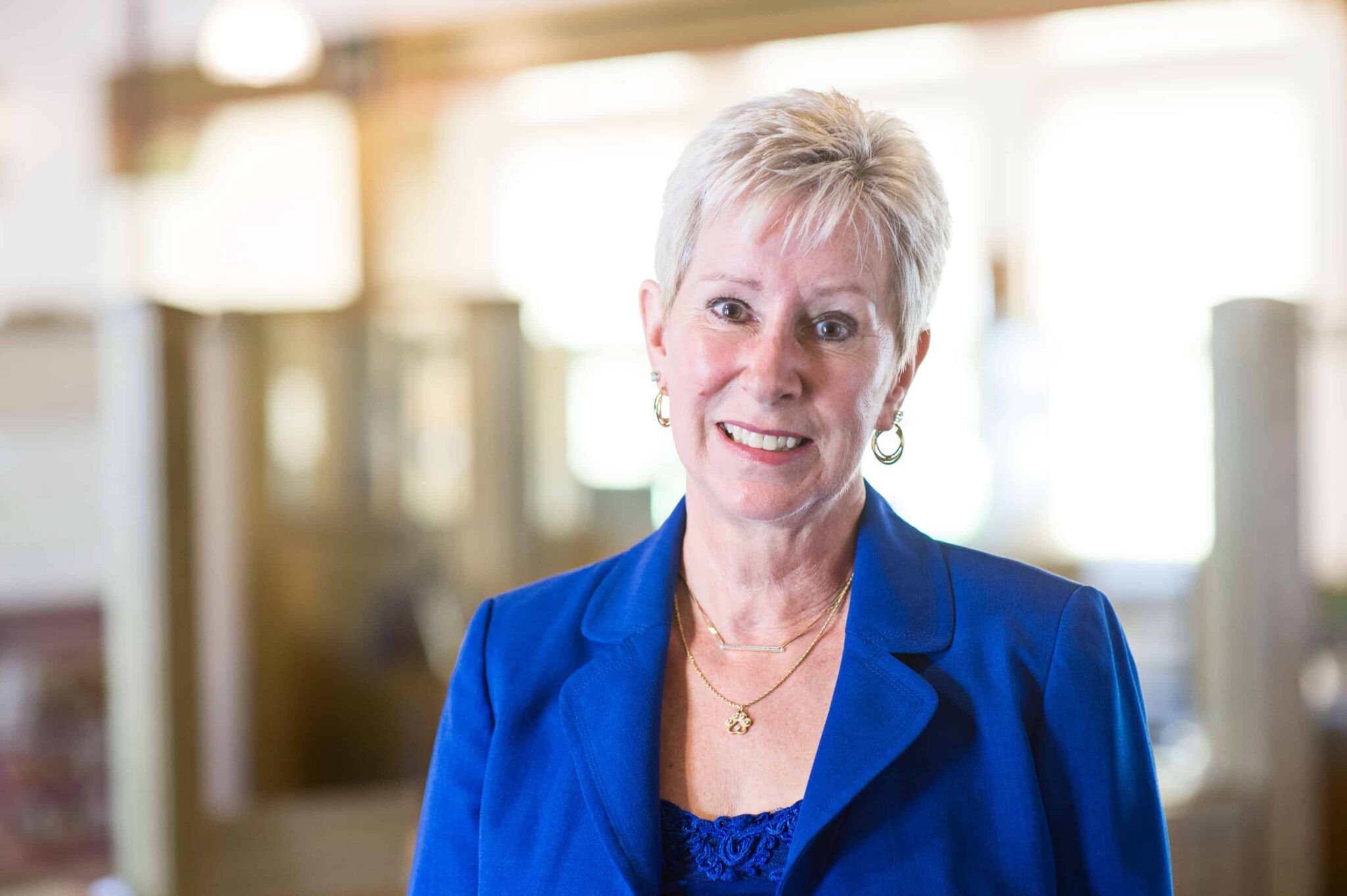 Sarah MacQuiddy never thought she would stay in Greeley after she completed her degree in recreation and business at the University of Northern Colorado, but the current president of the Greeley Chamber of Commerce "fell in love with the community. The rest is history."
The Omaha, Neb., native arrived in Greeley in 1975 based on a recommendation from the wife of her high school gymnastics coach, who had attended UNC.
"I came out not knowing a soul," MacQuiddy said. "I am one for adventure. I like change and am willing to take on any new challenges."
That attitude has served her well throughout her career.
"Her drive and energy continue to amaze me. She is always the first to volunteer to help out someone or to be on a civic board to help the people of Greeley and Northern Colorado," said Steve LaForest, branch manager at FirstCal Mortgage in Greeley and chairman of the board of directors for the Greeley Chamber of Commerce. "I have found there are few people Sarah doesn't know in this community and all of them speak very highly of her both in a personal and business manner. No matter what Sarah touches, it will always be done right."
MacQuiddy's first job out of college was for an employment agency, a springboard that launched her into the business world. She spent nine years there, 10 at United Way of Weld County – where she was campaign director – and 10 as president of the Greeley Convention and Visitors Bureau.
All these positions "afforded me the most amazing opportunities," MacQuiddy said. The biggest was to make numerous business connections in Northern Colorado and the state as a whole.
She was appointed by Gov. Bill Owens to sit on the Colorado Tourism Office Board. She worked her way up the chain of command to chair the board, all the while continuing her work with the Greeley Convention and Visitors Bureau.
"What a great opportunity it was for a gal from Greeley, Colo., wanting to sell the entire state. I think it really helped reposition Greeley in the minds of the people I came in contact with. We were kind of sleepy then, but now we are wide awake," she said. "The stars have aligned and Greeley has come into its own."
She was hired as president of the Greeley Chamber of Commerce in December 2004. The chamber position allowed her to spend more time tackling important issues in the community.
Education is a major Chamber priority, since the business community needs qualified and educated employees, she said. Good schools attract businesses.
"We really believe in broadening our scope. That's what is driving all economies in Colorado. People are crossing over and living in one community and working in another one," MacQuiddy said. "We see this as a dynamic change happening in Northern Colorado. It is really important that we capture what are those regional challenges as far as economic development, water and workforce.