Michelle Kempema, Colorado Model Railroad Museum
2018 Northern Colorado Women of Distinction - Nonprofit Creative Services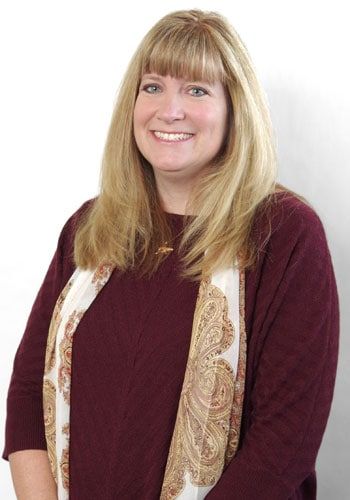 Michelle Kempema's career track is a busy one, since model trains run along it.
She first visited the Colorado Model Railroad Museum in Greeley with one of her daughters and fell in love with the infectious lore of railroading the museum presents in miniature. Her excitement about wanting to share that love with new generations led her to become the museum's executive director, a post she's held for seven years.
Read more about Colorado Model Railroad Museum.
"I love to educate, inspire, bring joy," she said. "I truly believe in the joy factor. It's definitely a place of joy. The museum is my passion. It's a one-of-a-kind in the world — the largest of its kind and the only one that operates with a dispatcher, and we have individuals running the trains."
The immersive, miniature world in the museum was featured on the Travel Channel last year, and Kempema has ambitions for its growth. "We can grow our educational programming and be a destination in Greeley for families," she said. "We don't have room for all we're doing with our youth programs. Someday, hopefully, we'll grow and expand so we can continue on the great experience you get when you visit."
Kempema's drive to provide discoveries extends beyond the museum as well.
"I do a lot of ag tours also," she said. "I love taking people to see carrots, onions, where our food comes from." Her father worked in the irrigation industry in Nebraska and sold farm equipment for Noffsinger Manufacturing in Greeley, and the allure of farm and ranch life stuck with her as well.

Today, she serves on many boards including those of the Greeley Creative District. In 2015 she received the Outstanding Tourism Frontline Worker award from the Colorado Tourism Office. As president of the board of Visit Greeley, she said, she does "a lot of work trying to promote group tourism to Northern Colorado. At the helm of Tour Colorado, she targets the group tourism market, she said. "I represent the state when I go to conventions. It's really fun. I love our state and I love Greeley. I think Greeley can grow as a tourist attraction and be a destination."
A graduate of the University of Northern Colorado's Monfort College of Business with a degree in business and a minor in sociology, Kempema also is an artist and owns her own craft business, Colorado Craftworks, which takes her to regional shows in four states throughout the year.
She has two daughters, one studying engineering at the University of Colorado at Colorado Springs, and the other a junior in high school in the El Paso County town of Peyton. Her husband, Keith, works at IBM in Boulder, and the couple has a dog and two cats.
Eventually, Kempema said, "I want to own my own tour company — literally be the tour guide and do my own tours, pretty much around northern Colorado. I honestly love working in tourism."
View 2018 Women of Distinction publication.