Maya Jairam, KRFC
2018 Northern Colorado Women of Distinction - Exceptional Volunteer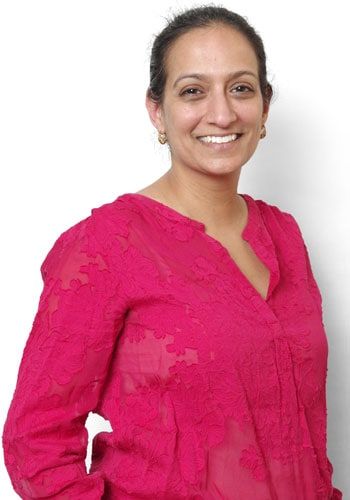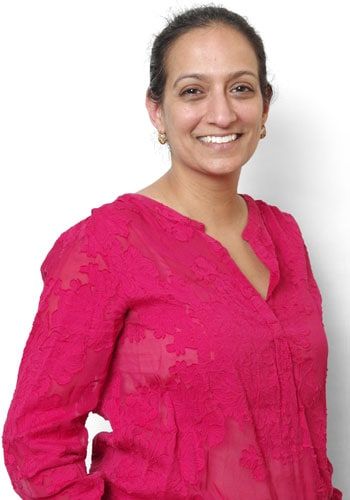 Maya Jairam volunteers for her play and organizes volunteer activities for her work.
She's the volunteer coordinator at KRFC-FM 88.9, a community-based radio station in Fort Collins.
"I plug them where they are needed. I get them involved," said Jairam, who has been with KRFC for more than two years.
Jairam works with more than 450 volunteers, overseeing the programming and making sure volunteers are trained for anything from grant writing to planning events. She helps fill in programming needs and get the volunteers on air.
"Pretty much anything at the station that's going on is filled by volunteers," Jairam said. "What I enjoy is, there are a lot of things I get to learn on the fly, and I've met a great number of really cool, interesting people who do a variety of things."
Jairam also did a variety of things, career and volunteer-wise, before landing at KRFC. A Fort Collins native, she attended middle and high school in Massachusetts and earned a bachelor's in psychology from Emory University in Atlanta. During her studies, she made sure she had time to volunteer, including spending a summer in Africa with Habitat for Humanity, working with Arts Alliance Emory and serving as a reading tutor.
"My experience outside of the classroom informed and continues to inform me more than anything I learned in the classroom," Jairam said. "The book stuff, it was intellectual knowledge, not practical knowledge."

After graduating, Jairam volunteered for a year in India at an orphanage as a liaison for international adopters. She worked for her father, Raju, for a couple of years, conducting administrative and bookkeeping duties, and in the banking industry for another 12 years in New York and Fort Collins. She also taught dance and pilates.
Through the years, Jairam continued on her volunteer track, including organizing exhibit work at the Fort Collins Museum of Art and the Global Village of Arts and Culture, where she was involved from concept to completion. She's also volunteered as an emcee at the Fort Collins Museum of Discovery, with the Bas Bleu Reader's Theater, during Bohemian Nights to provide support to the stages and staff, and at the Fort Collins Symphony to help with renewal notices. She served on the Human Relations Commission for the city of Fort Collins for four years until 2012 with her fourth year as chairwoman.
And if needed, Jairam steps in as a volunteer at KRFC to fill in.
"I'm the go-to person for most things," Jairam said, adding that before she became an employee, she served on the board, coordinating and organizing events for the station.
Jairam also is involved in acting, something she has done since high school. She's taken vocal lessons, and plays the cello, although poorly, she said.
"I've done a lot. I've accomplished a lot. I've covered a lot," Jairam said. "I've been a volunteer since childhood. That's who I am. … I am naturally inclined to be in service to others. That's been instilled me since childhood."
View 2018 Women of Distinction publication.