Julie Cozad, Weld County
2018 Northern Colorado Women of Distinction - Government, Energy, Utilities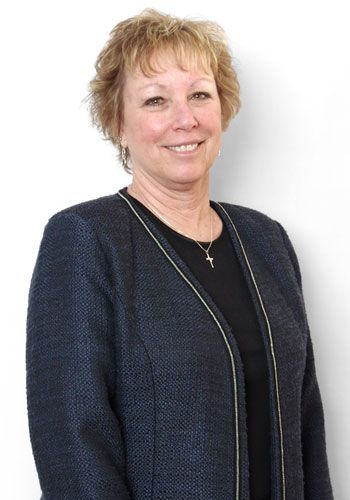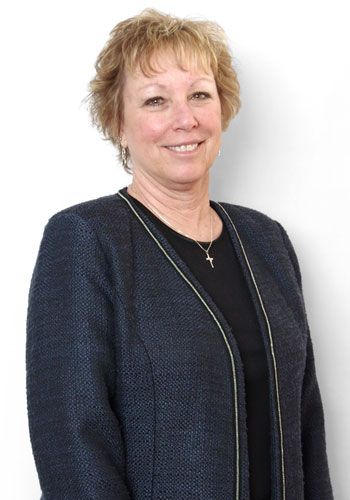 Weld County Commissioner Julie Cozad represents a vast area — and a vast array of issues.
Her District 2 covers the southwest portion of the county, including nine of its 32 municipalities. Many of those nine are among the fastest growing in the state, clustered along the burgeoning Interstate 25 corridor.
Transportation, naturally, has been her major focus since being elected to the commission in 2014.
"Working on transportation has been the biggest accomplishment for me and the other commissioners," she said. "Through planning and investment, we accomplished building the majority of Weld County Road 49" from Interstate 76 north to U.S. 34 between Greeley and Kersey  — "a five-lane concrete road that's very safe and well constructed, a good investment for the county. It was great how we've all worked together regionally on transportation issues and continue to do that."
Cozad also chairs the Freedom Parkway Coalition, which focuses on Weld County Road 54 improvements, and is Weld County's representative on the North Front Range Metropolitan Planning Organization, which has spearheaded the drive to widen Interstate 25.
Gov. John Hickenlooper recently appointed Cozad to the Regional Air Quality Control Commission, after picking her in 2015 to serve on the Colorado Commission on Aging — a post that's extra special to her.
"Everything that we had gone through to get services for my mom and housing for my dad just got me really interested in aging issues," she said. "So when a position opened up in the Fourth Congressional District, I applied as the Republican." Each district sends a Republican and a Democrat to the panel; Cozad's Democratic counterpart is Connie Ring of Springfield.

The list of Cozad's other involvement seems almost as long as WCR 49. She serves on the  Poudre River Trail Board, the Workforce Development Board, Weld County Area Agency on Aging, Weld Faith Partnership Council, Prevention Partnership Council, Weld County Fair Board and the Criminal Justice Advisory Council, as well as service with the Boys and Girls Clubs of Weld County, the Women's Fund Board of Weld County and the Greeley Redeye Rotary Club.
Before being elected to the commission, Cozad worked as a professional land use planner for 20 years in the public and private sectors. She served in the Weld County Planning Department from 1995 to 2001 and worked at Hall-Irwin from 2001 to 2005 and Tetra Tech from 2006 to 2014. Cozad was a member of the Milliken Town Board from 2006 to 2014, the last four years as mayor pro tem.
"For me personally, it's very important that I work with people," Cozad said. "I think I have really good people skills — listening to people, solving problems by collaborating. It's really important to me." She held public coffees every month in Milliken, and often is available at Weld County's southern office near I-25 and Colorado Highway 119 in Firestone.
Cozad and her husband live in Milliken, where they enjoy riding their motorcycles, gardening, hiking, camping and spending time with their family, including two adult daughters and five grandchildren.
View 2018 Women of Distinction publication.