UCHealth breaks ground on medical campus in Greeley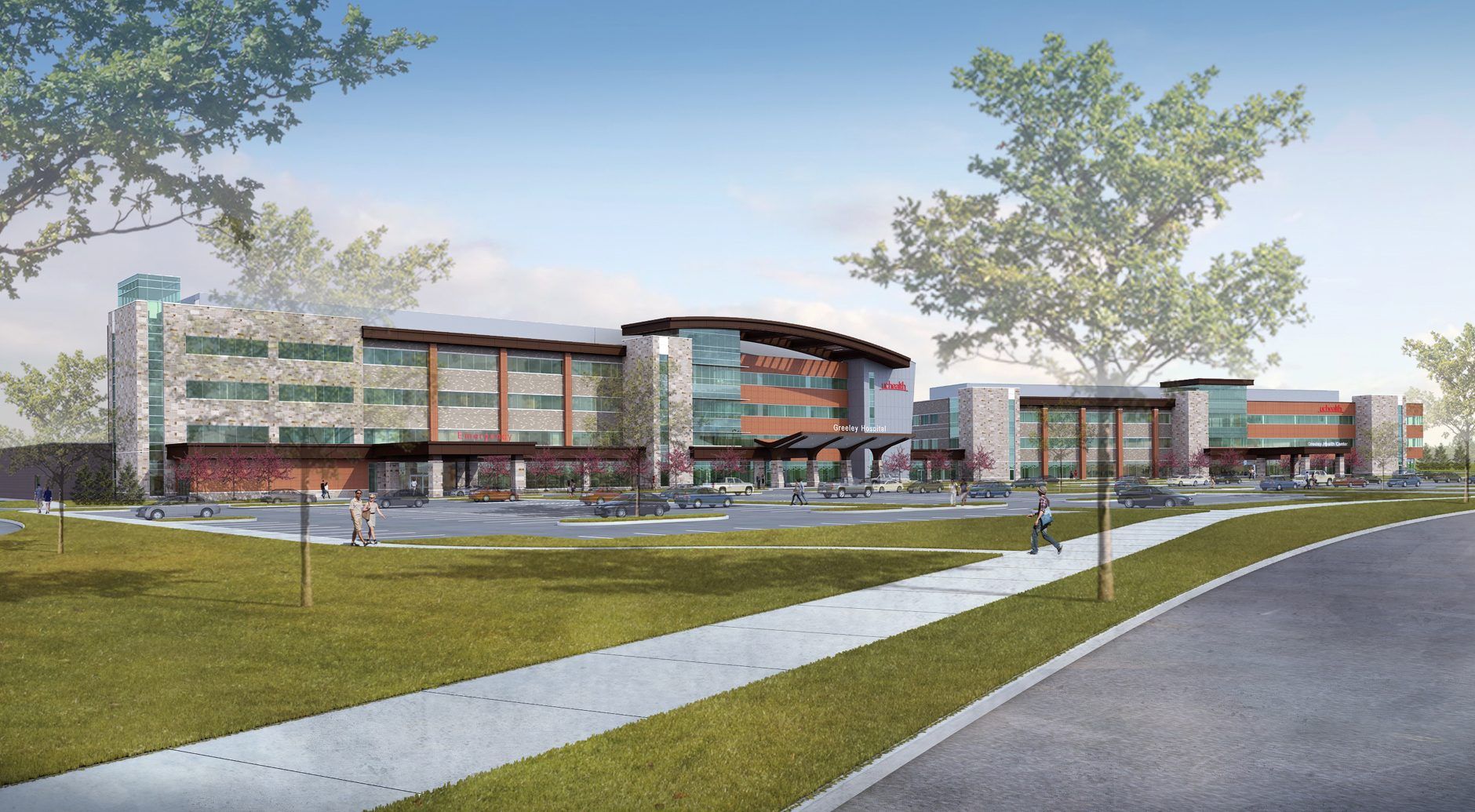 GREELEY — UCHealth executives, doctors, and city of Greeley officials and community members gathered Monday to officially break ground on the $185 million UCHealth Greeley Campus that will include a hospital and a medical center.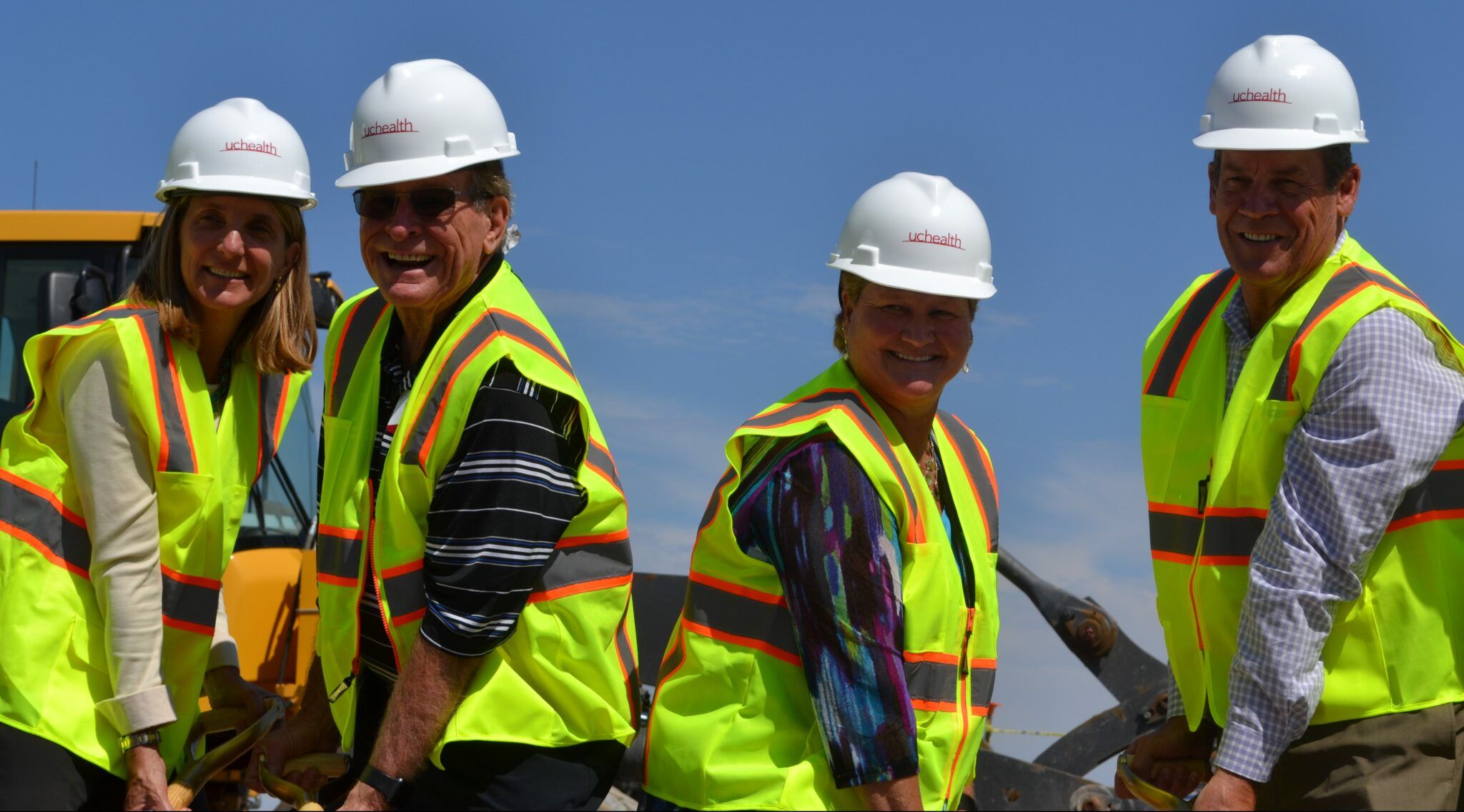 The $135 million, 153,000-square-foot UCHealth Greeley Hospital, and the $50 million, 112-square-foot UCHealth Medical Center, are being built in phases southwest of U.S. Highway 34 Bypass and 65th Avenue.
Both the hospital and medical center are expected to be completed in late 2018. Marilyn Schock, president of the UCHealth Greeley Hospital, said the city of Greeley and UCHealth have had "a great relationship" during the the planning stage of the development. "It has gone really well," she said.
Dick Monfort, chairman of UCHealth's board of directors,who has lived in Greeley for more than 60 years, said UCHealth's entering Greeley will create competition "driving cheaper and better health care." Aurora-based UCHealth's biggest competitor in Northern Colorado is Phoenix-based Banner Health.
Kevin Unger,  president and chief executive of UCHealth's Medical Center of the Rockies in Loveland and Poudre Valley Hospital in Fort Collins, said the campus creates "an access (for health care) point that doesn't exist today. … We are building a hospital for the future. The campus will grow as Weld County expands," he said, adding, "We know we have to drive down cost and increase quality (of care)."
Greeley's mayor, Tom Norton, called the construction of the campus a "positive economic development." The project, led by general contractor JE Dunn Construction, will generate 500 jobs, and the hospital and medical center will create 300 new health-care jobs once they are open, according to a UCHealth prepared statement.
"They picked a good location because Greeley is growing to the west," Norton said. … It will be an important part of how Greeley grows." Greeley's population was estimated at 100,883 in 2015 with projected 14 percent growth to 114,779 by 2020. Weld County is expected to grow 22 percent by 2020 to 347,839.
[advert]
The four-story hospital will provide 53 beds with room to grow and will include an intensive-care unit, an emergency department, operating rooms, advanced cardiology services, a birth center and a pharmacy. It will have a heliport for emergency transfers to other acute-care hospitals.
The three-story medical center will have 192 exam rooms to start with and be the new home for many UCHealth physicians who already provide primary and specialty care to patients across the region. Outpatient services will include cancer care, dermatology, ear, nose and throat, general surgery, imaging, labs, neurology, obstetrics/gynecology, orthopedics, pediatrics, physical therapy, primary care, pulmonology, rehabilitation, rheumatology, urology and a pharmacy.
The planning team includes UCHealth, UCHealth Medica Group, JE Dunn as general contractor, architects BSA LifeStructures, landscape architects BHA Design Inc., mechanical, electrical and plumbing is being handled by Affiliated Engineers INc., civil engineers are Martin/Martin, structural engineers are Steward Engineering and Gallun Snow is handling the finish designs.
UCHealth recently built a hospital in Broomfield and is close to opening a hospital in Longmont.