Mitzi Moran, Sunrise Community Health
2016 Women of Distinction - Health Care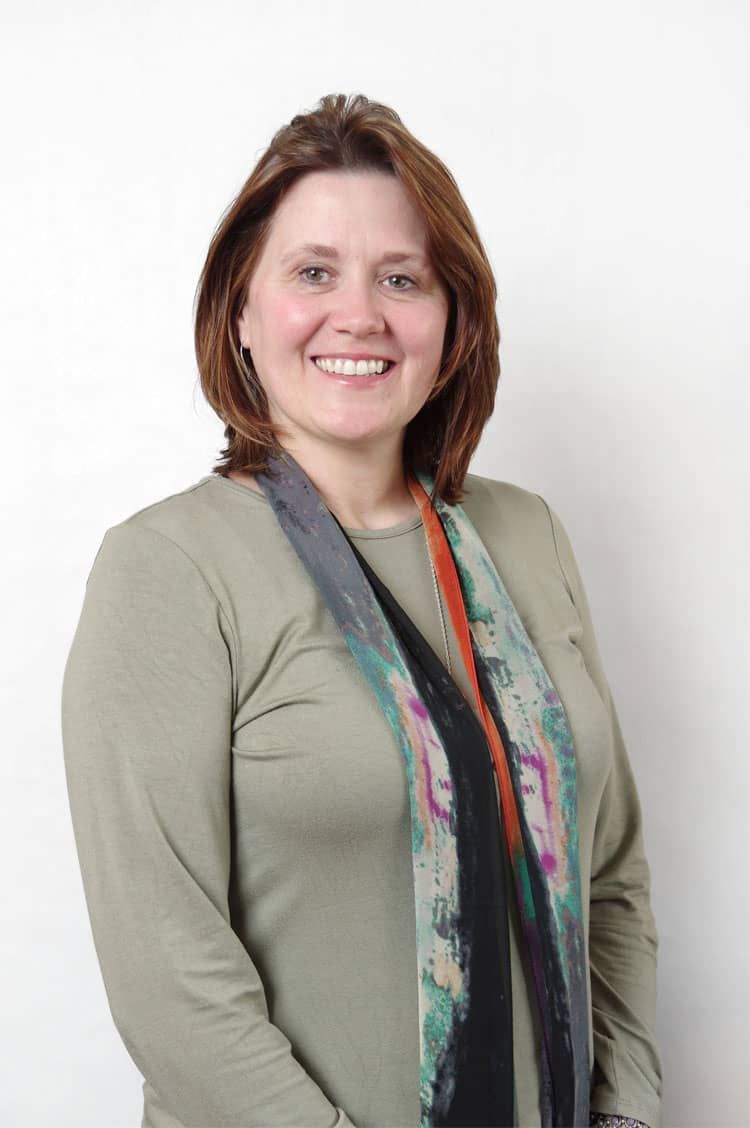 When Mitzi Moran earned her degree in Spanish from the University of Northern Colorado in Greeley, she fully expected to teach English as a second language to people in Argentina after graduation, but then met and married a Greeley native.
While attending school, she worked at Northern Colorado Medical Center, which sparked her love of the health-care industry and helping those in need. She continued to work there in a variety of roles for the next 14 years, including as project manager, outreach coordinator, patient service representative and information-systems operator. She also made use of her Spanish skills, serving as an interpreter and assistant instructor for the Spanish Interpreting Team.
In 1998 she was hired as clinical manager for Sunrise Community Health in Greeley. At the time, the clinic was housed in a 1917 schoolhouse with exam rooms ranging in size from a walk-in closet to a living room. Moran believed in the organization's mission, which is to provide health-care services to people at or below the poverty line.
"At a not-for-profit, you wear a ton of hats," Moran said. "On any given day I might change somebody's password because they got locked out and have a meeting with community leaders about where Sunrise will be in five years."
She has been with Sunrise since that time, ascending to chief executive in 2006. Under her administration, the clinic has expanded from the old schoolhouse to 10 medical and dental clinics helping people across Northern Colorado.
Moran said she loves being on a team that helps people in need. "There are so many people out there struggling with low-wage jobs and living in poverty," she said. "Nobody should have to determine if they can afford it before taking their sick child to the doctor."
In 2000, Sunrise served 11,000 patients a year. In 2015, the not-for-profit served 35,000. With that increase has come an increase in clinics and clinicians. Sunrise now employs 370 people.
It is a challenge because the need is so great, she said. In Greeley, one in two people lives at an economic level that would "indicate they may struggle with access to health care," she said. In Loveland, that number is one in three.
Even though she never made it to Argentina, "I love this path. I love this mission," she said. "People who work at Sunrise are there for heart. They are there to care for those in need. The length they will go to to help patients access care and learn how to care for themselves, it is inspirational."
Lesley Brooks, chief medical officer at Sunrise Community Health, called Moran powerful, impactful and courageous.
"Mitzi has worked tirelessly," she said, "to establish at Sunrise a vision and attendant culture that seeks to: remove the shame that so frequently accompanies poverty in our communities, level a playing field made uneven by lack of access to primary health care, offer opportunities for employment and career paths inside the communities we serve, and actively and enthusiastically partner with other community organizations to ensure widespread access to our services."