Linda Winter, Accessories with a Flair!…and Hair
2016 Women of Distinction - Business and Business Services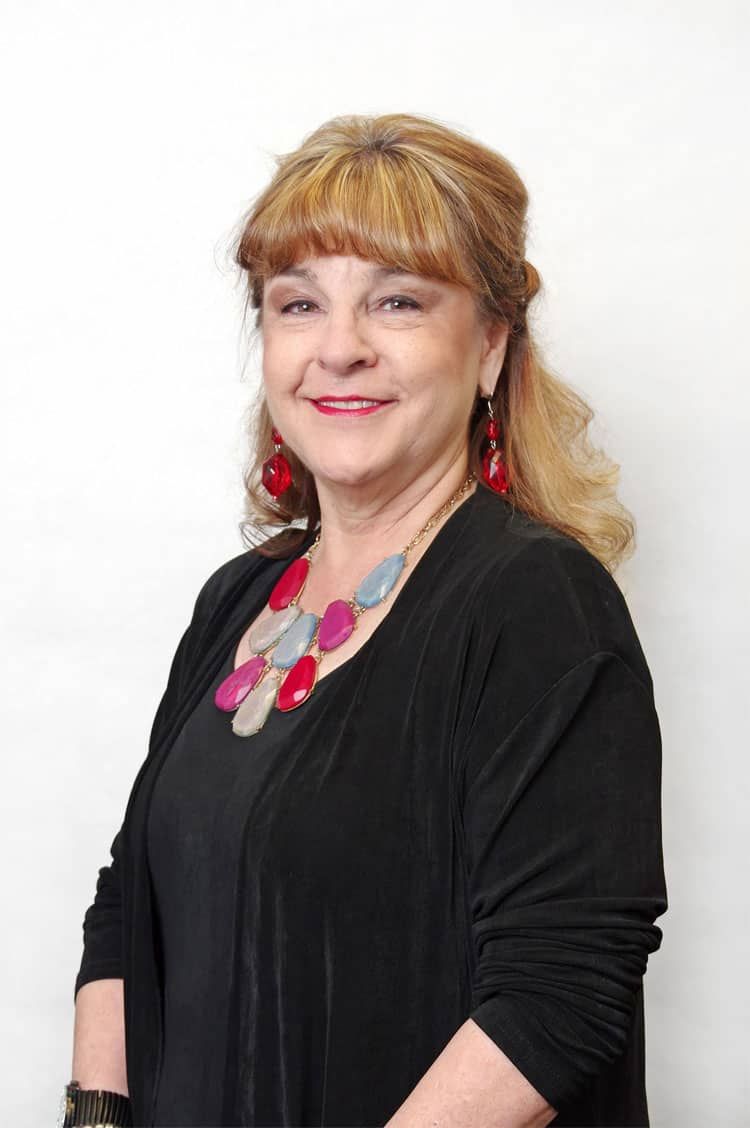 I've always been interested in doing hair and looking nice. I like to dress up. That's important to me now, as much as when I was a kid," said Linda Winter, owner and chief shopping officer of Accessories with a Flair! … and Hair in downtown Greeley.
A Longmont native, Winter moved to Greeley to attend cosmetology school three days after graduating from high school. She received her state cosmetology license in 1971 and has been styling hair ever since.
Winter and her husband own a farm a few miles outside Greeley. Along with helping him on the farm, doing the books and raising two children, she started a hair salon out of her home in 1978.
At a convention in Phoenix, she learned about the accessories business. She started out small, with just a few pieces. The first woman to whom she showed the accessories bought them all. So Winter bought more. She sells wigs and hairpieces, jewelry and scarves. Winter traveled to conventions and trade shows with her traveling boutique, conducting programs for ladies' groups, teaching them how to accessorize. She also began offering a few pieces of clothing, and when those also proved popular she joined the Greeley Chamber of Commerce.
A woman at one of the chamber meetings said she had just bought the building across from the chamber. Winter and her husband, Richard, took a tour of the building. That's when she decided she was going to open a store.
It started out as Accessories with a Flair! until she merged her hair salon into it in 1997. She believes she chose a great and stable career for herself because "you can't get your hair done on the Internet."
Winter doesn't order too much of one product because she wants her customers to have unique pieces. "The key is if you can find what your niche market is and what people are looking for and treat them with great respect and appreciation of them coming in," she said. "You make them feel good about themselves. If you don't feel better when you leave my store, I haven't done my job."
Jan Rossi, chief executive of Lodovran Inc., calls Winter a "generous spirit in downtown Greeley. Running her multi-faceted business … has fine-tuned Winter's business savvy to not only keep her business thriving and profitable, but she provides valuable business skills and insight to local groups and nonprofits."
Two years ago Winter bought a building at 801 Eighth Ave. in downtown Greeley and started her own "Star Natural Skin Care" line, which she uses in her salon and sells across the country.
She volunteers with the American Cancer Society, is vice president of the Greeley Philharmonic Orchestra, chairs the Greeley Downtown Alliance and is a member of the Colorado Women of Influence Advisory Council.
"Everybody thinks they can be their own business owner," she said. "They can't. You have to do what it takes from scrubbing toilets to taking cash home. You have to be dedicated. You have to live your business because people buy you first and then they buy what you've got. I learned that a long time ago."