Denny Moyer, Ensight Skills Center
2016 Women of Distinction - Leading Lady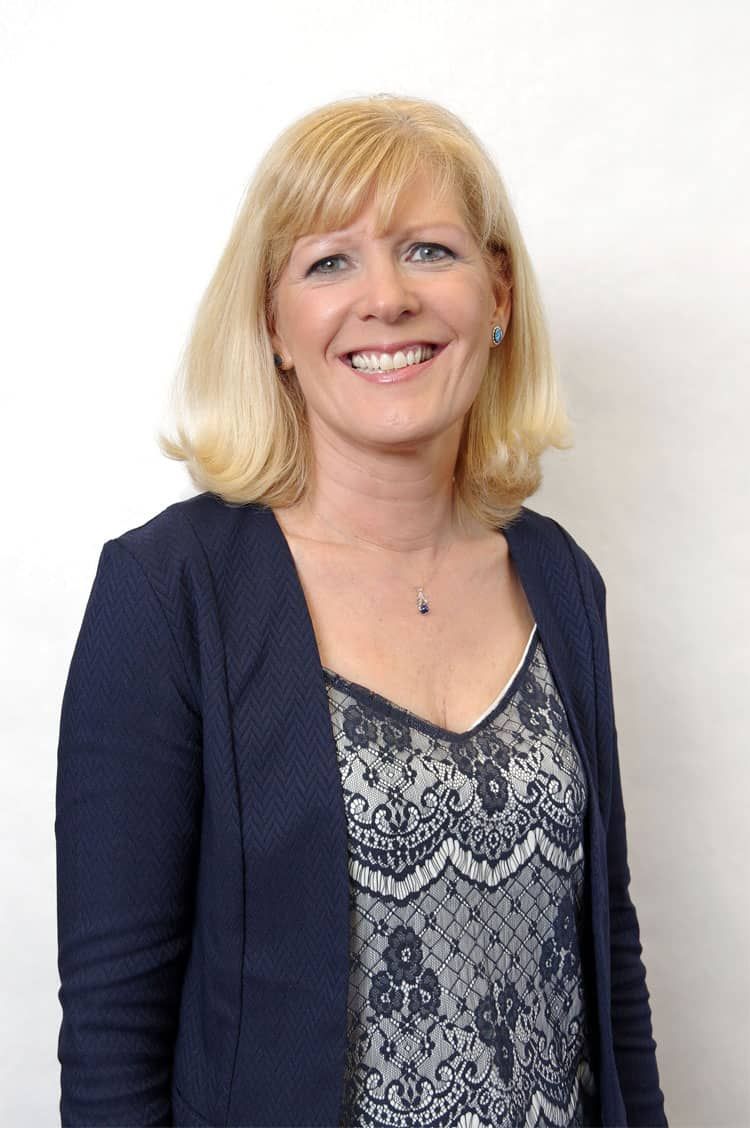 Vision has nothing to do with eyesight. Just ask Denny Moyer, founder, president and chief executive of Ensight Skills Center.
The Fort Collins-based nonprofit organization provides visual rehabilitation services to individuals struggling with vision loss, helping them optimize the use of their remaining vision through training and adaptive aids.
At 19, Denny was diagnosed with Stargardt's disease, a form of inherited juvenile macular degeneration. The news was devastating for a someone just emerging as a young adult.
"I was told I was going to be blind and I needed to go home and learn how to live with (blindness)," said Moyer.
With no way to research her disease in an era that predated personal computers, she wondered how the rest of her life would be affected. Would she be able to go to school and work? Get married? Would she see her children's faces as they went through life?
In addition to services offered to patients, one of Moyer's priorities is to educate physicians and health-care professionals who treat degenerative eye diseases about how to deliver heartbreaking news with more compassion and empathy.
"The doctors can seem very — oh, I don't know — offhand about it," Moyer said, recalling a recent conversation with a man whose daughter was diagnosed with Stargardt's. She, too, was told about her condition in a manner that lacked compassion and left her feeling bereft.
"It's not necessary and it has to change," Moyer said.
Once she went through the stages of grief over her disease, Moyer realized it provided her with her life's purpose: to serve others learning to adapt to vision loss. After earning her degree in occupational therapy and moving to Colorado in 1993, she started working at Life Care Center in Longmont. While there, she received a mailer advertising courses geared to helping patients with low vision. Her employers agreed to send her as long as she agreed to utilize her new knowledge.
She agreed, and the seed for Ensight Skills Center was planted.
Fast forward four years, and Moyer found herself meeting with the Lions Club in Fort Collins, having discussions about the issues she faced living with low vision, which services to bring to the community and how to get the Lions involved. They granted her $5,000 to get Ensight started. For two years, Moyer and a partner volunteered their time from donated space at Elderhaus while working full-time jobs. Soon other occupational therapists and doctors came on board to conduct exams and provide services.
Across Colorado, more than 3000,000 people struggle with low vision. Ensight has offices in Fort Collins, Greeley, Lafayette, Denver, Parker, Littleton and Lakewood, with a staff of 19, meeting the needs of more than 2,100 people. Ensight's van travels to the Western Slope to serve individuals in communities there. The programs offered are not one-size-fits-all classes, but individualized to meet the needs of each patient and help them achieve independence. Ensight's model has proved successful and is being adopted by organizations across the nation.
Today, Moyer is recognized nationally for her innovations and sits on the board of directors for the National Accreditation Council for Blind and Low Vision Services. She is sought after as a speaker and makes presentations throughout the state.