Cara Neth, Colorado State University – Director, Presidential & Administrative Communication
2016 Women of Distinction - Education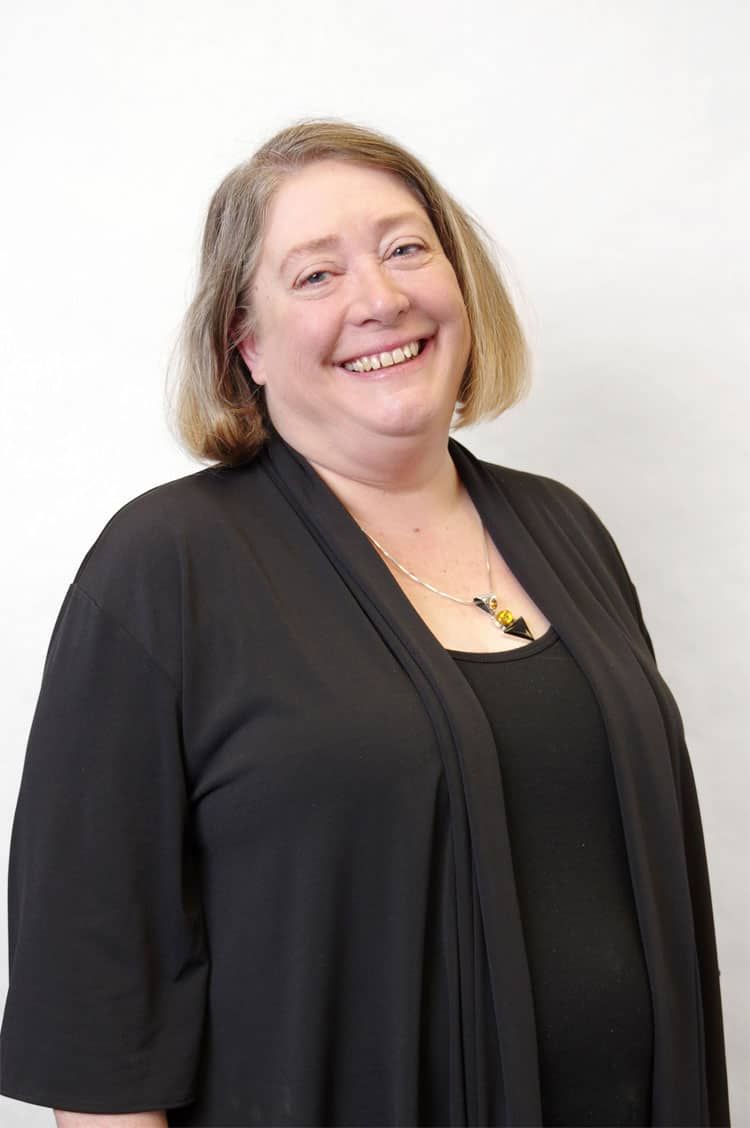 Finding herself in a dynamic leadership position at Colorado State University, Cara Neth admits her career path was not planned.
"I always think of the Molly Ivins quote that she never made a shrewd career move," Neth said. "I relate to that."
Her career just evolved, she said. "I've never had a master plan and haven't tried to negotiate positions. What I've tried to do is find interesting work and learn and offer something worthwhile. I've been fortunate that's been recognized and people have given me new opportunities."
Neth graduated from CSU with a bachelor's in technical journalism in 1987. As a student, she said, she interned at CSU and "became very excited about the world of higher education and public relations." After two years as a reporter at the Fort Collins Coloradoan, Neth was drawn back to the university in 1989.  "I told myself this would be for five years and then I'd go off and see the world."
Five years came and went. "There was always another opportunity I wanted to explore. I told myself if I ever get to the point I'm not learning or having fun or I become that cranky old lady in the corner making people's lives miserable, I'd leave. But work is fun for me every day. I'm still learning and I'm surrounded by smart people with great ideas. It's hard for me to imagine a better job. I'm very lucky and very grateful."
Far from that "cranky old lady" image, Neth has impressed those around her with her positive energy and outlook. As director of presidential and administrative communications in CSU's Office of the President, she is credited with continually positioning the university in a positive light throughout her years of work. Neth has been tagged as the pulse and voice of CSU and praised for leading by professional example, offering a beacon of strength and mentorship both within the school and the community.
It's probably not a stretch to say that Neth faces more challenges every day than most people do in a year. Her current challenges involve keeping up with the changing times.
"Communication is dramatically different than it was in the '80s," she said. "We have the capacity to be much more strategic and thoughtful in how we communicate. And just managing the volume of issues that affect the university this size is only one challenge. At the same time, we need to invest in the next generation and build the knowledge, history and skills of people starting their careers so they can take on effective leadership roles."
Neth said her greatest achievement is in being able to bring in her own personality to the job.  "By being kind and looking out for and helping others," she said, "I can add value to leadership."
Neth also brings that talent into the community through volunteering with a number of nonprofits, serving on boards and writing grants and public-relations pieces.  She also is an accomplished writer who has won awards and accolades for her efforts.
Even with a more than full-time job, an active life in the community and a "fun, goofy, marriage" with Torger Hougen, she finds ways to relax. "I like puzzles, my nieces and nephews, my friends, cooking, cleaning, reading, writing and selling old flea-market crap on eBay," she said. "It's all good."