Riley brings private efficiency to public assistance
2015 Women of Distinction - Government, Energy and Utilities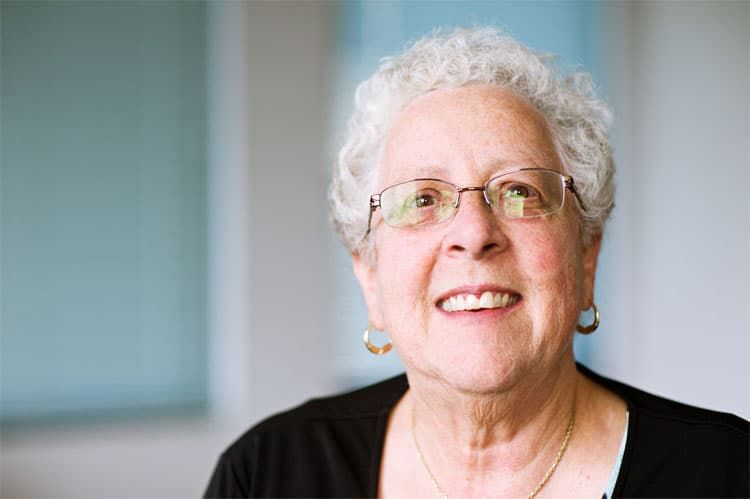 Assisting people in need and helping them resolve their own challenges in the future top the list of what gets Ginny Riley excited about going to work in the morning. 
A close second is developing a new generation of leaders who can take the work of her organization to the next level.
As director of the Larimer County Department of Human Services, Riley has a track record of moving people to the head of the line rather than giving them a number.
For example, she has worked to shorten the delivery time for public-assistance benefits such as food stamps, Medicaid, child-care assistance and cash support. As opposed to meeting the federal deadline of up to 45 days, her program has been able to start benefits on the same day in more than 75 percent of new applications.
"We have had visitors from all over the state and the country coming to learn how we deliver consistently high results, especially in light of increasing caseloads and no commensurate increase in funding," said Laura Walker, deputy director of Larimer County Human Services.
The program leads the 64 Colorado counties in outcome measurements in nearly every program area month after month, she added.
"We're local boots-on-the-ground for programs like food stamps and Medicaid," Riley said. "If people don't have food, they really can't wait."
To meet and exceed the markers Riley sets, she relies on processes that make private organizations successful.
"We may be in government," she said, "but a lot of the best practices we use we've learned from private-industry manufacturing."
Those processes include lean manufacturing and business-process re-engineering.
Lean manufacturing emphasizes eliminating non-value-added activities to deliver on time and on budget.  Business-process re-engineering involves radical redesign of core business processes to improve productivity, cycle times and quality.
As a leader, Riley focuses on making sure her team is on the same page with the organization's mission, with her and with each other.
"The key is to make sure you're clear with everyone about the vision and the common ground between that and the individual's personal vision," she said. "Our hearts are all in the same place – capitalizing on a common vision and taking risks to get there.
"For example, sometimes we have to let our agenda take second seat to help another organization accomplish their mission to enable us to accomplish ours."
Giving credit to team members, sharing tasks and being willing to risk mistakes are hallmarks of Riley's management style.
"I don't own the duties of this job – it's important to give others the opportunity to step up and represent the organization."
Although dealing in government bureaucracy comes with its own set of challenges, it also offers a good deal of support.
"It's very regulated and entrenched in 'how it's always been done' thinking as opposed to being a community-based organization," Riley said. "On the other hand, the government has a lot of resources – partners – that bring a lot of expertise."