Paepke finds happiness on job and on air
2015 Women of Distinction - Outstanding Mentor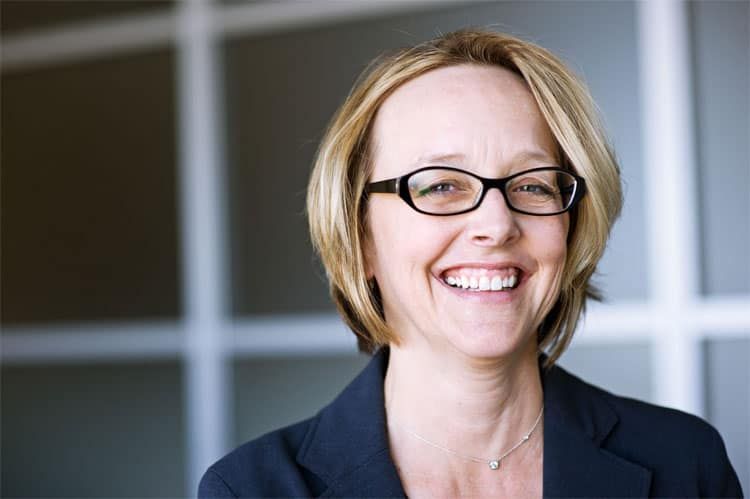 While Dawn Paepke spent time in a formal mentoring program, it was an informal and, she says, inadvertent influence that brought her the Outstanding Mentor award.
"I'm blown away, Paepke said. "Although I was in Partners Mentoring Youth, in general I've never considered myself a mentor. I've always tried to live with integrity and make the right decisions, but I didn't think I was having that kind of impact."
Mentoring does come in odd ways, she admitted.
"Looking back at the bosses I've worked for in the past, I also learned from those who were the worst," she said. "I learned what not to do and how not to be a manager or a leader. You pick up those things, and then when you have a really great boss like I have now, you see more clearly how it takes being supportive and challenging to be a great leader and a mentor."
Being around people who challenge you makes you a better person, she said. "So, if I've done that for someone and if I've helped someone else, that makes me happy."
Paepke's job as Kaiser Permanente's community benefit and relations lead for Northern Colorado also puts her in the position of helping others. She oversees strategies for sponsorships, donations and grants in Kaiser's Northern Colorado service area.
"We sponsor a lot of different events and activities including the Respite Ball, the Cattle Barons Ball benefit for American Cancer Society in Greeley and the Colorado Marathon," she said. "We also sponsor tables at smaller events."
In addition, Kaiser is a cornerstone partner with United Way organizations in Larimer and Weld counties. "Additionally, we fund the Northern Colorado Health Alliance grant and also the Larimer County community health improvement plan (CHIP) program and, in Weld, we fund the North Health Alliance Make the Day Count program."
Kaiser Permanente invests a lot of money and resources in the communities in which it operates, she said. "That's a big part of the work I do. We're moving into our third year and we've invested more than $2.5 million in this market. We're also heavily involved in volunteering. All employees are given a day a month to volunteer, so it's more than just financial. That's what interested me in working for Kaiser."
When she's not working in the nonprofit world, Paepke is still giving to others as a disc jockey. After graduation from Michigan State University, her love of music brought her to Fort Collins.  After a "lovely rejection" from KBCO-FM 97.3, she said she walked into KTCL-FM 93.3 and walked out with a job.
"I don't remember what I said but they took pity on me and gave me an overnight gig."
Paepke is still on the air, playing music every other Friday from 9 to 11 p.m. on KRFC-FM 89.9. "Once a DJ, always a DJ," she said, "and I like to share music with others."
The bottom line for Paepke: "I feel a responsibility to my community and want to pay that back however I can. I'm very grateful and honored to be given this award, but there's also a level of anxiety around that. I don't feel I've done enough, so this is inspiring me to do more."