For a better Greeley, Gates banks on trust
2015 Women of Distinction - Banking and Finance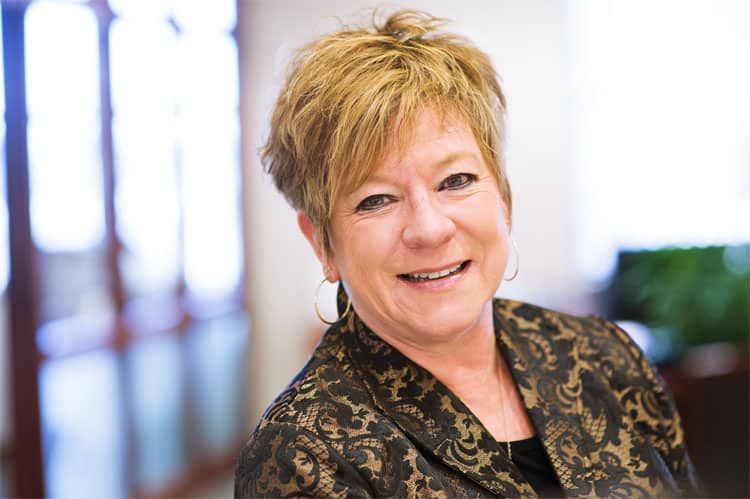 One of the more challenging phases of Patty Gates' early career was being young and being a woman.
"Early on – about 30 years ago – there were not many women in banking," she said.  "Having no experience, being young and entering what generally was a male-dominated field unless you were a teller was a challenge."
She credits having good mentors with helping her push herself, get a good education and plan her career.  Now she makes a point of passing that mentoring on.
"The best advice I can give now," she said, "is that a critical part of management is to ask someone where they want to go and to be and what can you do together to position them to be ready for when that opportunity presents itself."
As the current senior vice president-market manager with FMS Bank in Greeley, Gates has excelled in her industry since those early challenges. 
During her role as executive vice president of Bank of Choice in Greeley, she played a key role in the bank's growth from $140 million to $1.2 billion and from three branches to 19.
Her work implementing two core processing-system conversions for acquired banks with about 30,000 deposit accounts saved $700,000 annually.
Implementing strategies that increase deposit growth and rewarding personnel for that growth was another innovation on which Gates acted.
In her current position with FMS Bank, Gates is credited with establishing the first branch for a 30-year-old community bank. She also grew the loan portfolio to more than $25 million and deposits to more than $40 million in the first 24 months of operation.   
Gates humbly credits the trust her community has in her to being "a function of being here forever," but she's obviously been doing more than just filling a space all these years.
"I started out as a consumer lender, and when you do this for people it's really big since most will only buy one or two houses in their lifetime," she said. "I felt I could make a difference and take responsibility to do the right thing for people so they didn't overextend themselves.
"You gain trust by being honest – at the end of the day, that's the key."
Being involved in the community is another value Gates lives. "I chalk it up to my mother, who instilled that early on as I did with my kids: Be a part of where you live. You'll never fill all the holes, but you'll make a difference."
Gates calls herself a Greeley cheerleader who is driven to help create a strong economic environment by helping businesses develop. Sometimes that focus comes from her professional life – and sometimes it's personal.
Organizations she volunteers with include the Greeley Chamber of Commerce, the Greeley Independence Stampede and the American Cancer Society.
"And I have a true passion to help women and children," she added.  Some of the organizations she focuses on are A Woman's Place and Women2Women.
"I love this community," she said. "My kids grew up here and graduated from local schools.  Both my husband and I are very involved here."