Dance Express founder Lenahan stays a step ahead
2015 Women of Distinction - Nonprofit, Creative Industry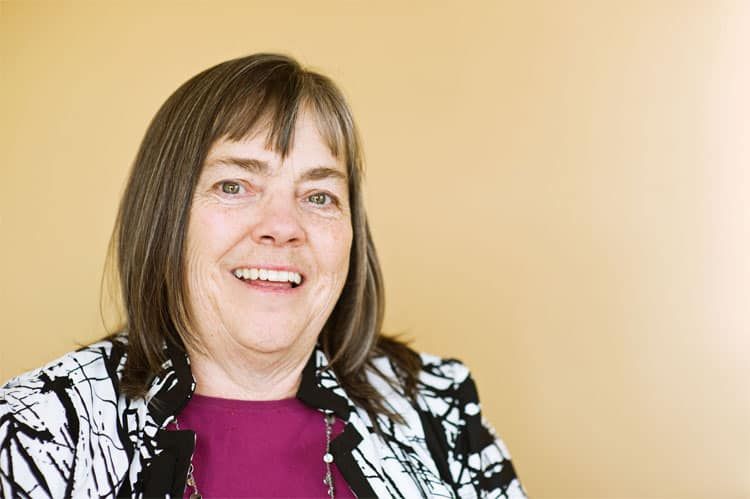 Mary Elizabeth Lenahan thinks Dance Express is Fort Collins' best kept secret.
"In a small circle, many people know us, but in a larger circle, I'm not sure that's the case," said Lenahan, Dance Express' artistic and executive director. There is, however, evidence to the contrary, given the associations and activities Lenahan has created for her students. And there is the Women of Distinction award given to Lenahan for her efforts with the organization.
Dance Express, an inclusive dance company for persons with or without disabilities, is celebrating its 26th season. "We've had over 100 dancers move through Dance Express since we started," Lenahan said.
Additionally, through its workshop program, Dance Express has served more than 3,000 students and adults. In 2007, the dance company was nominated for the Fort Collins Mayor's Awards for Excellence and, in 2009, the mayor proclaimed May 24 as Mary Elizabeth Lenahan Day to honor her as a leader in integrating people of all abilities in the joy of dance.
Lenahan holds a bachelor of arts degree from the State University of New York at Albany and a master's of science in occupational therapy from Colorado State University. She ompleted a four-year training with Sound Circle Eurythmy in Boulder.
Her interest in forming Dance Express was inspired by her younger sister, Theresa, who was born with Down's syndrome.
"When I was in college and performing in dance productions, she would come and watch," Lenahan said, "and then, at home, we would dance in the living room together."
She connected with dancer/instructor Jane Slusarski Harris and, in 1989, Dance Express was formed. Incorporated as a nonprofit in 1992, it has continued to evolve.
"There are two things that keep my energy going," Lenahan said. "The first is that it gives dancers with disabilities the chance to be stars and show off their talents. It's a chance to have personal creativity and experience an exciting audience response."
The second thing, she said, is the chance to mix things up. "I don't like things to be the same, so we have a lot of variety and we get to work with different community members, groups and schools: Canyon Concert Ballet, Aire Flamenco, Storm Mountain Dancers, Riversong Waldorf, Irish Elementary. Every year is different and we're always meeting new people and learning new things."
Dance Express' sponsors include Prima Bodywear and Peterson Toyota as well as volunteers from CSU and several high schools. Lenahan and her dancers also offer workshops that include basic dance exercises, combinations and improvisation.
"Through facilitated choreography, we've had students from five to 100 years old share our dance adventures," she said. "In the workshops, we work with people with and without disabilities. We've had anywhere from 10 to 75 people in these workshops."
The company's next performance is a studio concert on May 31 with original choreography by the dancers and community volunteers.
But the work doesn't stop there. Lenahan has a vision for an expressive and healing arts center that would offer a shared space where artists could practice their art, hold meetings or have performances.  She's working toward that, beginning with an expansion of her board of directors.
"It's a big dream," she said, "but it can happen."