School chief Trusler proves to be quick study
2012 Women of Distinction: Education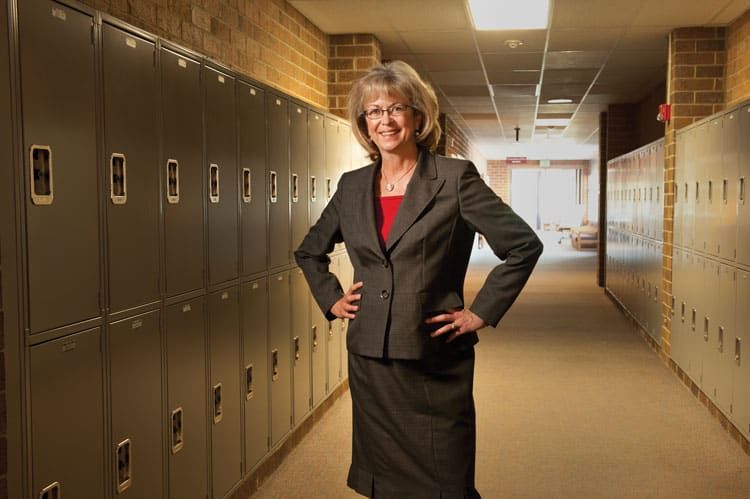 Karen Trusler knew she had found her calling when she began teaching elementary school in the small town of Weldona, not far from Fort Morgan.
Trusler, who earned bachelor's and master's degrees from the University of Northern Colorado, taught science and social studies to second through fifth graders until she moved to Windsor.
She's come a long way from the classroom.
Today, Trusler oversees more than 4,300 students in nine schools as superintendent of Weld RE-4 School District. She also manages a budget of $52 million and 650 employees.
Trusler has served the school district for 34 years in various roles, including everything from kindergarten teacher to principal.
As a superintendent in tough financial times, she has found a way to help preserve curricula such as arts as well as added schools to the growing district. Other districts throughout the state have closed schools and cut programs.
"What it boils down to is, OK if this is what we need, how are we going to fund it?" she said. "We find a way."
In 2007, she helped persuade voters to pass a $41.5 million bond for a new elementary and middle school.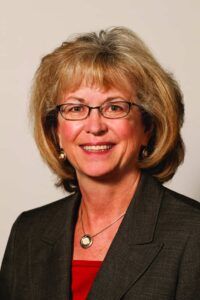 "Karen was the backbone in leading the crusade to get the new bond issue passed," the Windsor Chamber of Commerce said in nominating her for a 2012 Women of Distinction award. "She is passionate about the quality of education that our children receive in Windsor."
Trusler knows that education is about more than buildings, and she strives to focus on student achievement by hiring skilled, dedicated professionals, Tozer Primary School Principal Shelly Prenger wrote in another nomination letter.
Her efforts have paid off: The district's graduation rate has reached 86 percent.
Administrators of schools in the district described Trusler as a quick study who can quickly comprehend complicated tasks.
"Her enthusiastic personality definitely enhances the workplace," read a nomination letter from the Windsor RE-4 Board of Education.
Even with her very busy schedule, Trusler "is quick to respond when I have a question or just need someone to listen," Prenger said.
Besides her efforts in education, Trusler spends a great deal of time volunteering.
As a member of the Women's Fund, she has contributed to fundraising for women's projects in Northern Colorado. She also supports organizations such as the Poudre Learning Center, Windsor Chamber of Commerce, Windsor Downtown Development Authority, Rotary Windsor Club, Windsor Fine Arts Festival and Poudre Learning Center.
"It's the connections that we make and the relationships that we build that support us during the great times, but also support us when things aren't so great," she said.