Patton's 'red'-hot button: financial literacy
2012 Women of Distinction: Banking & Finance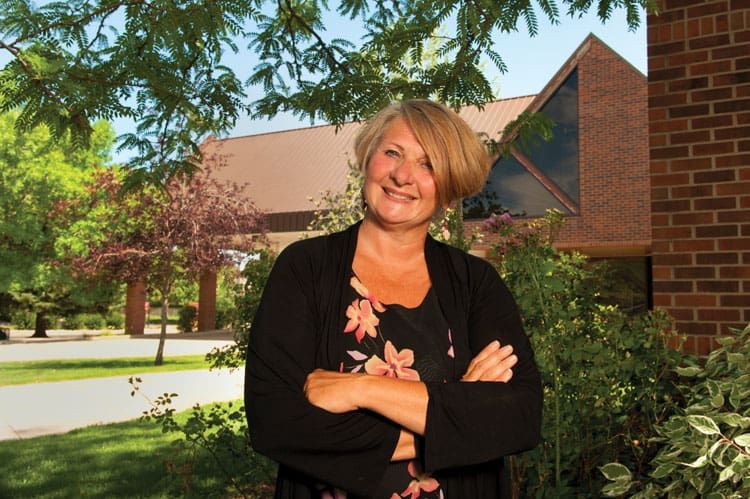 Nancy Patton doesn't have decades of banking experience under her belt, but she received years of education when Norlarco Credit Union became the first financial institution in Northern Colorado to succumb to the recession.
Patton had been at Norlarco for just two years when the institution was taken into conservatorship in 2007. Patton stayed onboard when the credit union was purchased by Public Service Credit Union in 2008, and remains there today as director of business development.
"Our members felt betrayed, insulted and angry," Patton recalled.
As a member of Norlarco herself, Patton considered the failure a "personal affront." She used that empathy to help customers deal with the situation and make necessary transitions.
"When one or two leaders make a bad choice, you don't blame that on the whole industry," she said.
Denver-based PSCU has remained a healthy financial institution in the community, one that works to improve financial literacy of the community, with Patton's help.
Committed to helping people understand their finances, Patton works with organizations like Make Change NoCo and BeLocal to educate those who need it.
"It makes me really angry that the people who really need every cent of their tax returns are the ones who get conned out of money," Patton said. "We want this area to be smarter about their finances."
One of the most effective tools in her arsenal is the "Lunch and Learn," which brings her to various workplaces throughout the region to speak to any given company's employees about financial literacy.
These sessions are well-attended, Patton said, and supported by employers like Poudre Valley Health System, Columbine Health System and Gallegos Sanitation, to name a few.
"Employers are increasingly concerned about their employees," Patton said.
During Lunch and Learns and other information sessions, Patton teaches attendees about how simple steps can be taken to improve finances and gain knowledge.
"Free education can do amazing things for your finances. That knowledge can save you so much money and give you so much power," Patton said.
When Patton isn't talking finance, she's performing theater. This year marks 20 years since she helped found the nonprofit performance group "Encore! Encore!" The group will be performing "The Musical Comedy Murders of 1940," at the Lincoln Center beginning Aug. 10.
Patton also serves on the steering committee of Leadership Northern Colorado and is part of the Larimer County Workforce Investment Board.
At home, Patton is a wife and mother of three children. Over the years, support from her husband and following her mother's examples helped her to balance career, family and volunteering.
"We have to juggle a lot of plates as women: work, family, following our passions, but thankfully we're pretty good at juggling."