Loveland Opera's Hoch hits the right notes
2012 Women of Distinction: Non-Profit — Creative Industries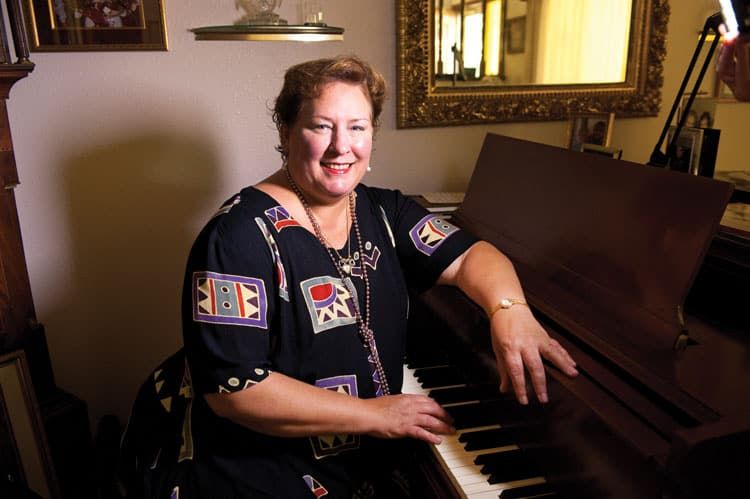 Known as "the voice" for performing arts and classical singing in Northern Colorado, Dr. Juliana Hoch's life is filled with the joy of music, and bringing that joy to others.
As founder and executive director of Loveland Opera Theatre, Hoch spearheads one of Northern Colorado's top opera companies – and taking on all the responsibilities that come with it. From accounting and budgeting to auditioning artists to stage direction and conducting, Hoch does it all.
The Denver native honed her talents at some of the most prestigious music schools in the country, earning her bachelor's degree in vocal performance from the Eastman School of Music, and a master's from the Manhattan School of Music.
Hoch continued her musical studies at University of Northern Colorado, earning a doctorate.
Meantime, she was performing one of the most challenging soprano roles ever written with opera companies around the country and internationally. In the process, she established a reputation for artistic excellence extending far beyond her home state.
Throughout her academic and performing career, Hoch has given private voice lessons to eager and talented students.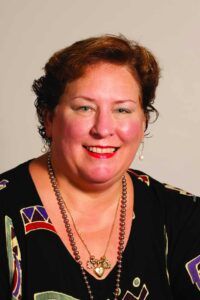 Over the years, her students have earned hundreds of thousands of dollars in scholarships, a testament to Hoch's ability to mold and direct young talent.
But over time she found herself yearning to plant musical roots in Loveland and share her love of opera with the larger community.
In 2005, Hoch founded the Loveland Opera Theatre. Today, the company attracts top talent to direct and perform in its productions. Among the productions have been "Hansel and Gretel" and "HMS Pinafore," in addition to numerous fundraising galas featuring the music of Puccini, American art songs and patriotic favorites.
Hoch does not limit her vision to musical productions. She has developed several workshops facilitated by the opera company.
One, Finding Truth in Singing, is a national workshop teaching relaxation techniques, auditioning skills and acting improvisation. Another highly praised workshop is Project Breathe. Presented to middle and high school students primarily to improve singing technique, Project Breathe has also been useful for students to relieve stress before advanced placement testing.
William Barto Jones, assistant conductor of the New York City Opera, travels to Loveland to work with Hoch during the yearly Finding Truth workshop. Jones said he's always struck by Hoch's kindness, tenacity and enthusiasm for her students and the LOT.
"She makes it clear that opera can and should be fun," said Jones. "We've had terrific results with the workshop, and participants have all expressed great pleasure in the learning process. They also all get along very well with each other, and that's a credit to Juliana's leadership and the example she sets for them."
In addition to role as executive director of Loveland Opera Theatre and her private voice studio, Hoch also is an active member of the Loveland Area Music Teachers Association, National Association of Teachers of Singing – Colorado/Wyoming branch and the National Opera Association.