Group's Ewing puts an emphasis on service
2012 Women of Distinction: Real estate, construction & development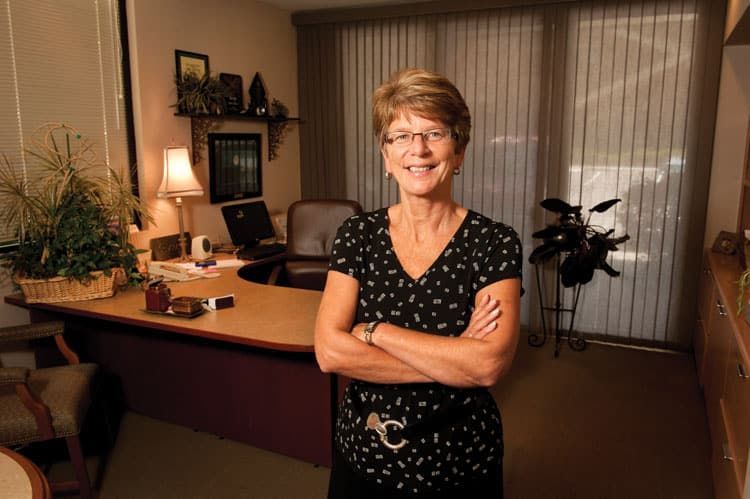 As long as The Group Inc. Real Estate has been a part of Northern Colorado, Susie Ewing has been a part of The Group.
When the company was founded in 1976, a young Ewing was there, working as a receptionist, and new to Fort Collins. At the time, The Group consisted of just one office and employed 12 people. Decades later, the company employs 195 working from five offices throughout the region.
As The Group became more of a force, so did Ewing, working her way up the ranks to her current position as manager of the company's Mulberry office. The Mulberry location is home to more than 40 real estate agents.
Funny thing is, although she has been with one of the region's leading residential real estate firms for 36 years and has been a licensed broker for 28 years, Ewing has never sold real estate.
Her real talent? Managing those who do sell through the booms and busts, a skill that only comes with decades in the business.
"I get to help grow people, and help those people grow their business," Ewing said. "There's always something new, and I work with really good people."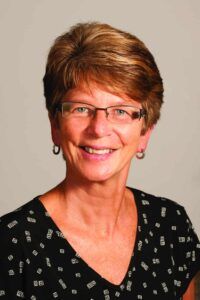 One of those people is her husband Bob Ewing, a sales partner working out of The Group's Harmony office. The couple have three grown sons, the two oldest of which are twins.
Between working and wrangling three boys, Ewing also kept up with an active volunteer life, including time spent with the Rotary Club of Fort Collins, where she served as president from 2006 to 2007.
As president, she set forth a goal for the club to engage in more volunteer work rather than simply writing checks to different causes.
Then she put her volunteer work where her mouth is.
In 2007, Ewing headed to Guatemala, where she helped build a Habitat for Humanity house for a woman and her son, with the help of five other Rotarians.
The house was simple, with one bedroom, and made of cinder block, but made all the difference in the world for the woman who now inhabits it.
"She's so proud of what she has," Ewing said. The experience was so positive that Ewing went back to Guatemala twice more, once to build another house and once to work on a school.
Two of the trips became a family affair when her youngest son accompanied her, and Rotary members are still making trips to the country, working on a variety of projects, including clean-water initiatives.
"There is so much down there, so much need," Ewing said.
Ewing's advice to young women just starting out?
"Follow your passion and be happy doing the things that you're doing," she said. "Learn from your mistakes and make sure you give it 100 percent."