Community health tops Strand's priorities
2012 Women of Distinction: Health care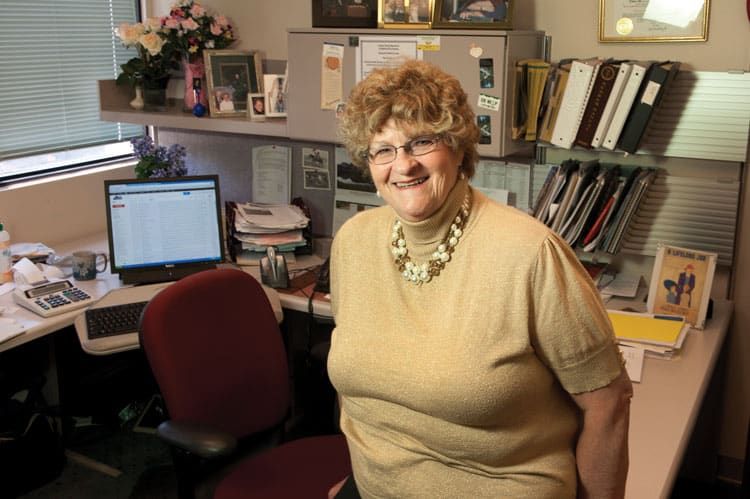 Averil Strand's life, despite many successes, hasn't always been smooth. Her eldest daughter, a renowned biochemist, was diagnosed with multiple sclerosis and has lost the use of her legs.
Personal struggles, of course, are common. How she has dealt with them is what sets Strand apart.
Strand is one of the leading health figures of the Northern Colorado region, heading up the Community Health Services department of Larimer County, a position she has held since 1972.
Her day-to-day duties include overseeing efforts aimed at health promotion, disease prevention, immunization and more.
Among other accomplishments, her department receives the most grants of any in the county.
"She has contributed greatly to improving the health status of Larimer County residents over her 40 years not only with her Health Department work, but her outside activities that she saw as a necessary component of promoting healthy lifestyles," Ann Yanagi, a previous Women of Distinction Health Care award winner, said in her letter nominating Strand.
"Avie is an outstanding example of a person who cares deeply about the health of not only the local but regional community and continues to contribute toward solving issues of health care access and quality," Yanagi wrote.
A resident of Fort Collins since 1968, Strand obtained her master's degree in maternal and child nursing from Montana State University in 1966.
In one of her first roles, she was assigned to working with a population that was largely uninsured and often overlooked.
"I worked with migrant farm workers and their families,´ said Strand. "We helped take care of their acute care needs … and also their general health."
Education is also an important realm to Strand.
She volunteers her time to the Poudre School District and, among other projects, helped to start a computer lab.
Concerned about the availability of prenatal care in Northern Colorado, she initiated the Poudre Valley Prenatal Care program.
Strand also helped found the Larimer County Food Bank and was one of the original board members.
When asked about the highlight of her career, Strand talked about her work with Inspiration Playground, an all-abilities playground at the end of Horsetooth Road. With Strand's help, the organization brought in over $1 million for the project.
The park has specialized ground surface for children in wheelchairs and various equipment for children with hearing or visual impairments.
Her public-service record also includes 11 years on the State Board of Pharmacy and she has been the president of Public Health Nursing Leaders for the last two years.
Her awards include a Colorado Nightingale (nursing) Award for Human Caring, a Colorado Lillian Award for Public Health Service and the 2002 National Lillian Wald Award for Public Health Nursing Excellence.