Bricker gives downtown Greeley its voice
2012 Women of Distinction: Business & Business Services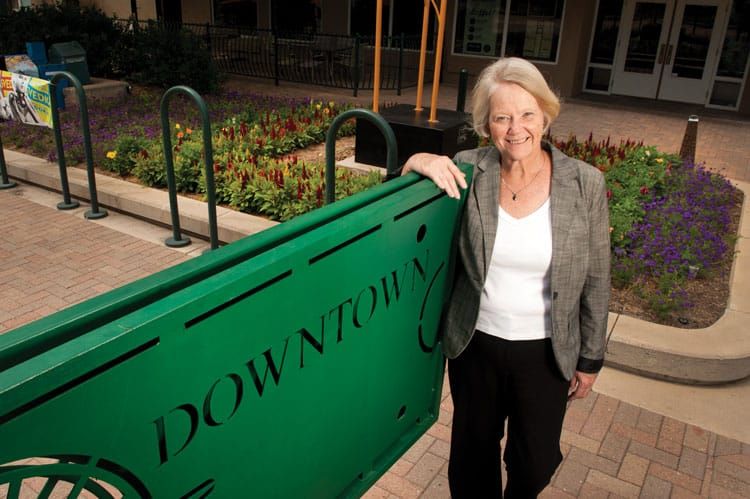 When Pam Bricker moved the flower shop she owned and founded to downtown Greeley in 2009, she wasn't planning to fall in love.
The business owner and chronic non-profit volunteer knew that the city's center would be a good fit for Mariposa Plants, Flowers and Gifts, the business she had poured countless hours of energy into since starting it in 1980. But it didn't take her long to discover that downtown wasn't just a good fit for the shop.
"I fell in love with it (being downtown)," Bricker said. "Being downtown was like being a part of a great neighborhood. The businesses care about each other and help each other out."
She soon became chair of the Downtown Business Association, where she acted as the voice of the business community. Not long after she was asked to join the Downtown Development Authority, and when the position of executive director became available in 2010, it felt like a natural next step to apply.
She got the job.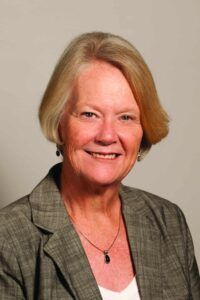 As the director of the DDA, Bricker works to ensure the health of downtown. She's done that in part by first by relocating the DDA office to an accessible downtown location, and then by promoting the DDA and what it does with a newly remodeled website, along with other efforts to increase visibility. She also was a key instigator in bringing the Go-Cup District to downtown Greeley, the state's first and only "common consumption" area.
These milestones are all a part of her larger plan to make downtown Greeley "a great place to be," a goal that has led Bricker and her staff at the DDA to tackle a number of redevelopment projects. Under her leadership, their plans include (but are not limited to) building a new hotel and conference center, improving the connectors between the downtown area and UNC, bringing more affordable housing to the area and continuing to invest in the city's long-term economic goals.
In addition to her more-than-full-time load at the DDA, Bricker and her husband volunteer as chairs of the organizational committee for the Greeley Blues Jam, a festival they founded. The festival began as a late-night conversation between friends over margaritas at the Rio, but Bricker has never been one to let anything promising remain just an idea for very long.
The Blues Jam is now in its seventh year, and introduces hundreds of locals and visitors to the nation's original music genre.
Meanwhile, the list of non-profits Bricker has served would impress even the most saintly. She spent time as chair for United Way, as a board member and chair for Weld County Food Bank and board member for Habitat for Humanity, among other volunteer pursuits.
"The commitment I made to the non-profit world is one I've had since I was very young," she said. "I'm not money-motivated; I'm motivated and excited about change, and how I can make things better for a lot of people."
"People will ask me how I get so much done, and I say it's because everything I do I am passionate about," she said. "Follow a passion and make things happen, and start making the world a better place."
And the flower shop? Bricker still owns it, though making the world a better place doesn't leave her as much time to spend arranging bouquets.