Edwards collects fulfillment by giving
2010 Women of Distinction - Exceptional Volunteer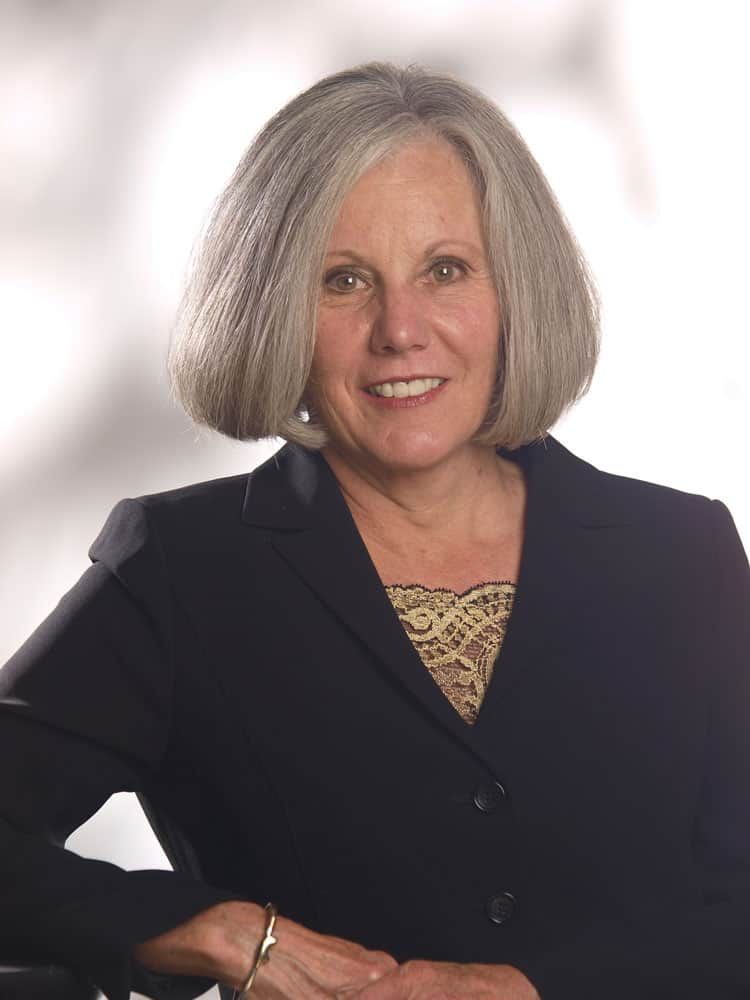 For Paula Edwards, volunteering is a fulltime job. She has spent countless hours and massive amounts of energy taking care of business for local nonprofits over the past 25 years.
Edwards jumped into the fray years ago. A Colorado native, she has lived in Fort Collins for 33 years and has served as a volunteer for United Way of Larimer County; Fort Collins Museum of Contemporary Art; Fort Collins Lincoln Center Showstoppers Advisory Council and the Visual Arts Citizen's Advisory Council. She is also a member of WomenGive, chairs the Programs Committee for the Women's Foundation of Colorado, has raised funds for scholarships for single parents in Project Self-Sufficiency, performed as a "Dancing with the Stars" contestant for Canyon Concert Ballet's annual fundraiser, been a member of the Campaign Cabinet for the Discovery Science Center and served as an elected member of the Poudre Valley Hospital District. And that's only a portion of the list.
Where does she get the drive to serve?
"It's what I grew up seeing," she said. "My parents were always involved and my mother is still very active. And being married to David, his family held that same sort of values, so it's just been a natural part of my life."
David Edwards is an active volunteer in his own right, a member of the Fort Collins Area Chamber and Leadership Fort Collins, among others. In 2009, Paula and David received the Charles A. Lory Public Service Award from the Colorado State University Alumni Association.
"There are plenty of (volunteer) opportunities in Fort Collins and the surrounding region, if you have the desire," Paula Edwards said. "There's always a way to have an impact. And you can always find the time if you really want to do this. People will say, 'I have more time,' but that just isn't true. No one has any more time than anyone else."
There are many ways to get involved, she added. "I've often chosen to volunteer for board service as opposed to direct hands-on service. I've found I can better use my talents in a board setting because it suits my personality and needs better."
The culture has changed over the past few decades making it easier than ever for women to become involved at the board level. "One of my first involvements was with the Poudre Valley Hospital Foundation and I've thought about how the culture here has shifted for women," Edwards said. "When I joined, there were two women out of 35 on that board and now I'm seeing a lot of change. On the Women's Foundation of Colorado board, out of 25 people, only three are men. There has been a cultural shift in the acknowledgement of what women have to offer and inviting them to the board table."
Volunteering is a good way to learn new skills, too. "Being a volunteer has allowed me to move in to leadership positions and I've often found myself in that position when an organization is in transition or change," Edwards said. "I really enjoy finding ways of doing business so these non-profits become sustainable."
She said she's met incredible people along the way and learned from all of them. "In any volunteer capacity, I've received as much or more than I felt I contributed," Edwards said. "I'm not a collector in terms of stuff but I'd like to think I've collected a lot of fulfilling relationships."
Click here for a list of the
2010 Women of Distinction and links to their profiles.