Bressler committed to educating all kids
2010 Women of Distinction - Education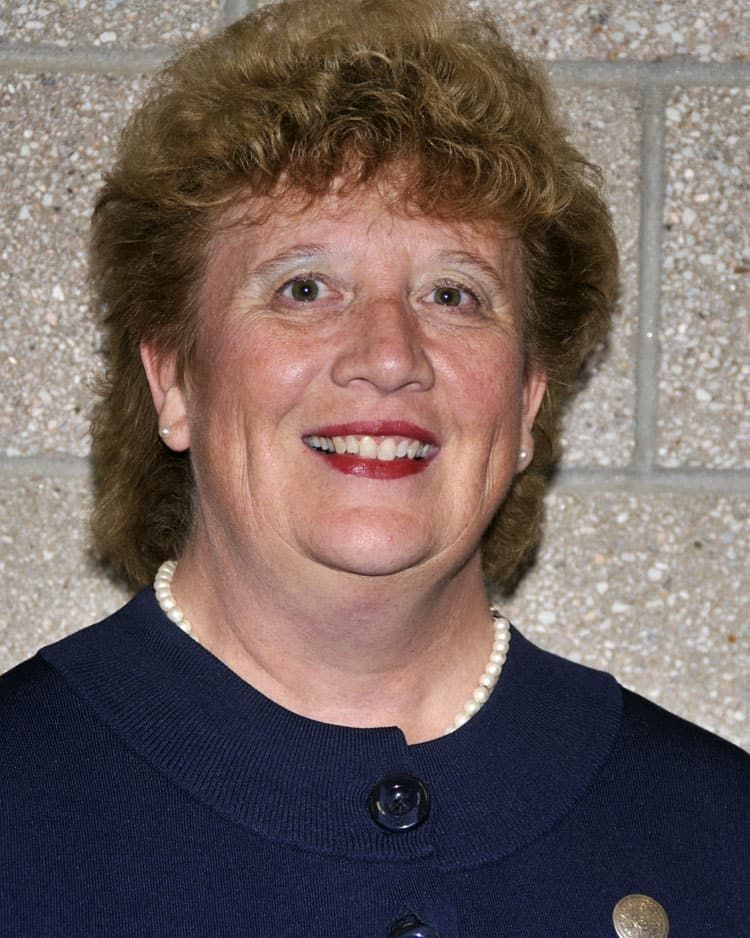 On a recent Tuesday night, Holly Bressler, executive principal of Harold S. Winograd K-8 School in Greeley, and nearly 30 of her staff members went on what she calls a walkabout. In preparation for the coming school year, they went door-to-door to make sure their families knew school was starting, to answer their questions and provide information.
"And then when we're done, we say: 'See you next week, we can hardly wait for you come to school,'" Bressler said. "It helps us build relationships and let the children know we care. We find out who still lives where they lived in May, who needs help, school supplies."
Bressler's school is one of about 30 in Greeley – and the only one that does a walkabout. The event speaks directly to her passion and commitment to kids.
"I think part of my work is to build capacity in adults as well as children and pre-adolescents or adolescents," she said. "Building capacity is helping each individual reach their potential and develop in all the ways they're capable of developing, including the skills and abilities they don't even know they have. I happen to work at a school where people are very open to that. Our kids believe that that can happen."
Bressler has worked in Greeley's School District 6 since 1976. She was the district's Director of Schools five years ago when she applied to be principal at Winograd.
"It has been amazing," she said. "I was attracted to the school because I already had my hand in it and it is the only elementary school that looks exactly like our community."
Most schools, she explained, look just like the neighborhood they're in – either diverse or not – but demographically, Winograd is a cross section of the Greeley community.
Ranelle Lange, District 6 Superintendent, said Bressler has dramatically improved test scores and she lends her expertise throughout the district. Her school has become a training ground for new educators, and she promotes professional development, with the vast majority of her staff holding or in the process of earning master's degrees.
"We consider her school a 'model school for leadership' and often send principals to her doorstep for coaching, modeling and mentoring," Lange said.
Bressler is also "calm" and "ever joyful," she added, even though faced with difficult challenges.
"There's never enough money in education, especially in Greeley, and that's not going to change any time soon," Bressler said. "We try and encourage people to choose to participate in financial support of their schools."
That hasn't always worked, but rather than cutting programs, Bressler has made a committed effort to going after grant money instead. She's been successful funding extracurricular activities, reading programs and interventions for kids who need extra help, equipment and even recycling services.
"It's about perseverance. It's about not giving up," she says. "If this strategy doesn't work, you find some strategies that do."
Bressler is also committed to community service, volunteering and sitting on the boards of United Way of Weld County, Women's Fund of Weld County, The Greeley Dream Team, and the UNC Alumni Scholarship Committee. She expects the same commitment from her students.
"The education community takes some things from the community. We need money and we need belief in us to do our work and we have a responsibility to return that, a responsibility to teach the next generation how to return that," Bressler said. "So we try to do that by doing community service and being good stewards of the resources we receive. Really, this school is about educating all of our kids and our work is not done until they're all educated."
Click here for a list of the
2010 Women of Distinction and links to their profiles.