Lori Schlotter changes the world, one person at a time
2009 Women of Distinction - Technology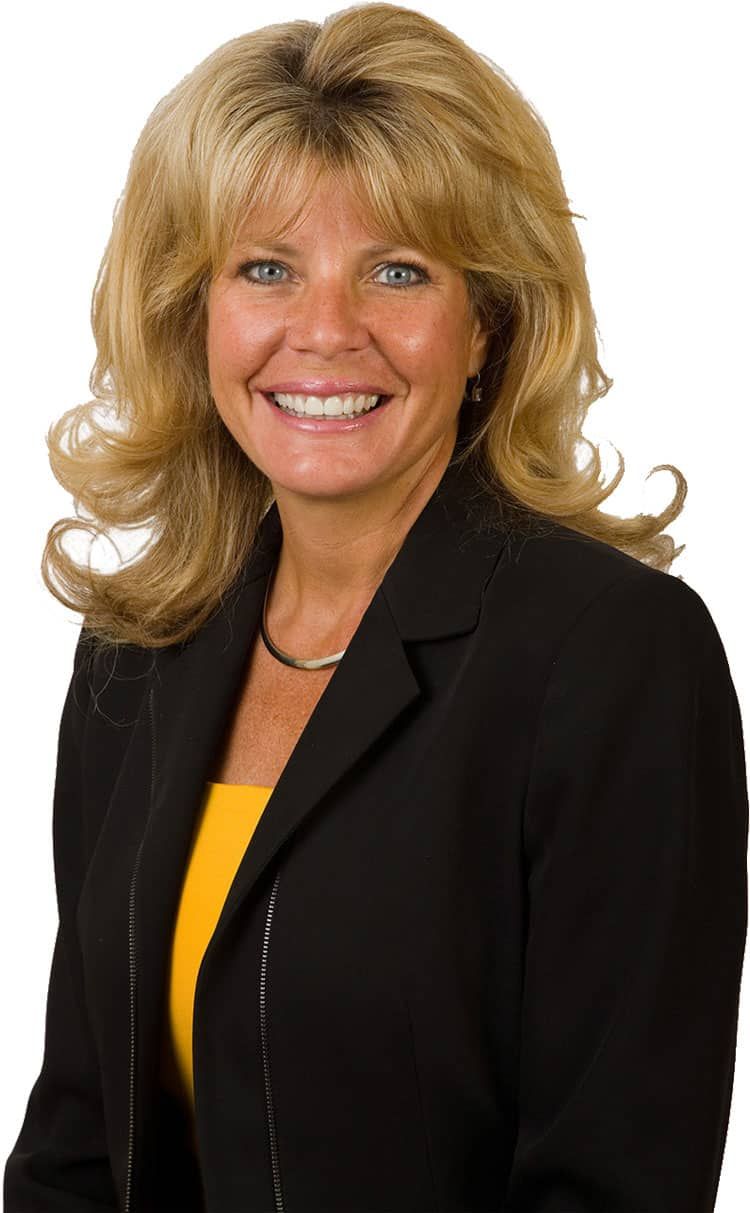 Lori Schlotter's Fort Collins-based company, Colorado Customware Inc., has a modest mission: Empower individuals to change the world.
"What drives me and gives me energy is the opportunity that I have to make a difference," Schlotter, the
2009 Northern Colorado Woman of Influence in Technology, said. "My goal is to leave each encounter, whether with a staff member, a fellow person on my leadership team, or with a customer, better than when I found it. I get really excited by the idea that I can influence other people to fulfill their full potential in life."
CCI provides appraisal assessment software for counties across the United States. Schlotter started the business in 1989 in the basement of her home. Fast-forward to 2009: CCI now has 93 employees and the company will gross over $10 million in annual revenue this year. It is a true testament to Schlotter's leadership that CCI boasts a steady 95 percent employee retention rate.
"The entire staff shares this vision," she said. "We really work and train people in our environment to constantly look outside of themselves to care for others in every conversation, in every thing we do. We foster this internally and then it naturally flows over to how we interact with our customers."
Schlotter serves on the Fort Collins Chamber of Commerce board of directors, is a member of WomenGive and contributes to the United Way. CCI has a committee that oversees the company's community giving projects, which include "adopting" families in need and contributing to charities selected by individual employees.
Schlotter said she shares this nomination with all those who have been positive influences in her life.
"I was raised by a strong, giving, confident mother who taught me that I could achieve anything I set my mind to," she said. "My entire staff influences me and challenges me to grow and evolve. Cindy South, VP of Professional Services, and Stacey Lustig, VP of Software Development, have been with me since the beginning. Their commitment to the mission statement and to the company through thick and thin has been incredible. The synergy and collaboration they bring to the leadership of CCI is a constant source of inspiration to me.
"Not only have women supported me but many men have helped me along the way as well," Schlotter added. "I feel completely accepted as a woman leader in a very male-dominated industry."
Throughout Schlotter's life there have been people who have reminded her to dig deep within to find her purpose. Schlotter says, "We cannot wait for validation from others. There will always be people ready to derail or distract us but we need to know what we believe and live true to that."
She sees this award, one of many she has earned, as another chance to share. "One of the most amazing things about this nomination is that it reminds me how many people have reached down to give me a hand up over the past 20 years. I am so grateful to be able to extend that same helping hand to others. "