Lorna Reeves sees beyond bottom line
2009 Women of Distinction - Banking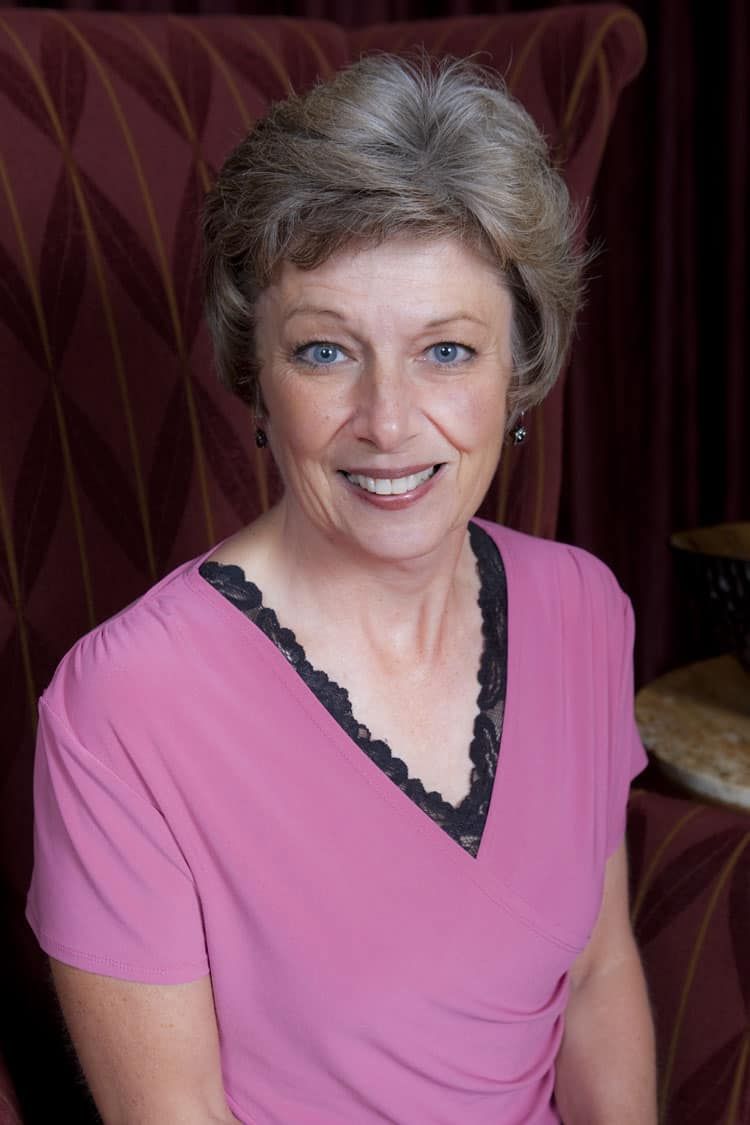 For Lorna Reeves, banking has always been about a whole lot more than the bottom line. The senior vice president and branch manager at Cache Bank & Trust has been in finance and banking for over 30 years. What's kept her passionate lies in the way she sees the field.
"It's all about helping people," she said. "You're fulfilling the dreams and goals of people who are in business or building their dream home or reaching different goals. That's just very rewarding."
Reeves, this year's Northern Colorado Woman of Influence in Banking, started her career as a bank cashier in Nebraska. She came to Cache Trust in 2001, and went about sharing her values with the rest of her staff, first by instituting a mandatory volunteer program.
"Anyone coming into our family has to work or participate in some volunteer activity as far as the community is concerned," she said. "My philosophy is we are in this community, we have to give back to this community. We live and work here and it's the right thing to do. We can't take anything for granted. The community's been so good to us, we have to give back."
Beyond that, three years ago Reeves implemented the Character First! development program at the bank. "We spend time each month talking about a specific character trait from attentiveness to wisdom to enthusiasm, dependability," she explained. "Those traits transcend into how we relate to customers and ultimately the community, and I think there's a new appreciation employees have for each other."
Robert Powell, founder of Character Fort Collins, has known Reeves for years as a fellow member of the Fort Collins Rotary Club; she now chairs the business section of the Character Fort Collins Community Engagement Council.
"I have come to appreciate Lorna's passion for causes that she deeply believes in," he wrote in support of her nomination. "In her quiet way, she speaks boldly in those areas where she believes an initiative will improve personal, business, and community life. In doing so, I have witnessed others being influenced by her message and follow her lead."
As a member of the board of directors of the Downtown Business Association, Reeves has supported a number of community and cultural events. Her commitment to art in Northern Colorado is showcased at Cache, where local art is featured and promoted.
Reeves' other community involvements, to name a few, have included serving as the Family Selection Committee Chair for Habitat for Humanity and on the boards of organizations like Adoption Dreams Come True, Bas Blue Theatre Co., and the National MS Society.
"She puts her community ahead of herself and is determined to help others succeed by opening doors and connecting people," wrote Meghan Coleman, Character Fort Collins program coordinator. "She does things for the good of others, rather than for her own personal gain. … When it comes to business, Lorna goes back to basics: building strong client relationships through trust and respect."
Reeves wants people to understand there's a tremendous human side to banking.
"I know that's only one aspect of making a credit decision, but it is a very important aspect," she said. "Developing a relationship and establishing trust is the most important thing for the future and ultimate success for the business owner or the individual and the bank. It's still a partnership."