Kay Norton uses legal training as university president
2009 Women of Distinction - Education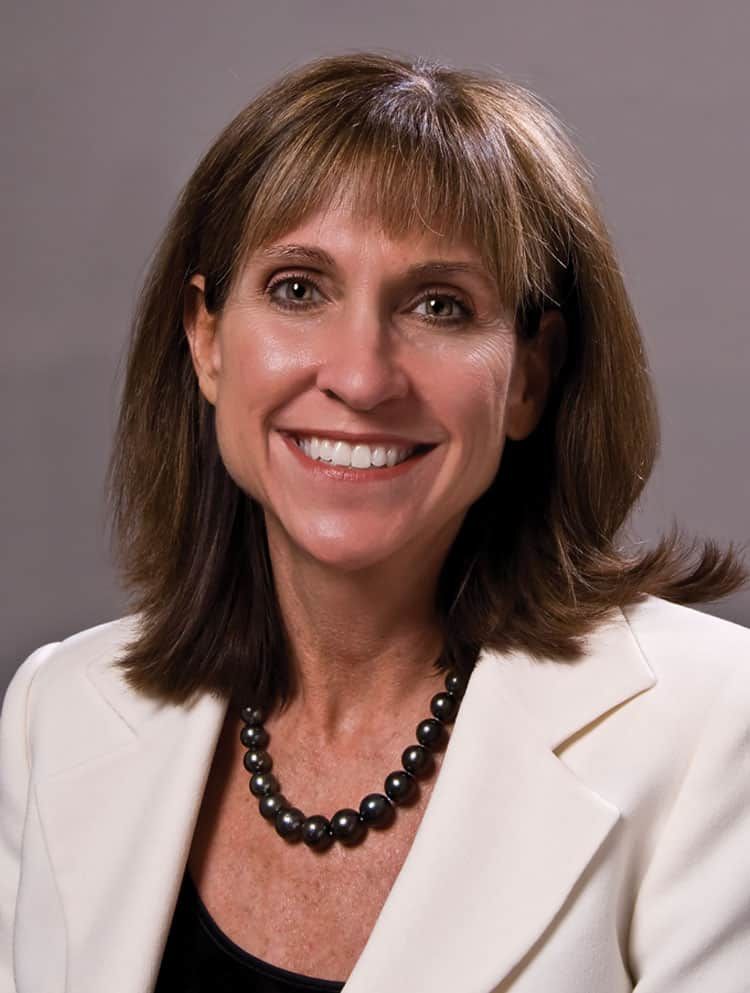 Kay Norton has never met a challenge she didn't like. "I've always liked a challenge. I never liked anything that was easy or simple. I only recognize now, looking back, that if it weren't hard, it wouldn't be any fun," she says.
As the first female president of the University of Northern Colorado in Greeley, and this year's Northern Colorado Woman of Influence in Education, Norton often finds a variety of challenges in her work. Currently, she's facing the repercussions of yet another economic downturn.
"Our services are in demand and absolutely vital, so we're in a difficult position in terms of maintaining quality and meeting additional demands," she said. "There's a real irony to the situation. We are still dependent on a significant portion of money coming from the state of Colorado and state revenues have shrunk dramatically. And we're not alone in this situation. The federal stimulus was supposed to give us a breather but state revenues are in demand such that it's not clear how the stimulus will stabilize our public funding."
But she's faced this before. "I became president in 2002 so it's my second downturn," she said.
Perhaps it's her background that bolsters her. Born in New Orleans, Norton lived in many places as a child. "My father was in the oil business so we moved around wherever there was gas and oil development: Mississippi, New Mexico and Oklahoma. We took a vacation to Colorado and I thought it was so cool and glamorous. There was even snow in July!"
Norton later attended Wellesley College and, after graduation, longed for a change. "After being in the East, I was really feeing claustrophobic and wanted to come out West so I applied to law school in nice places and Colorado is where I ended up," she recalls.
She graduated from the University of Denver College of Law, and practiced for over 20 years in several capacities: as an assistant county attorney, in private practice, and as an attorney for Greeley-based Monfort of Colorado. She joined the UNC Board of Trustees in 1995 and, in 1998, became vice president for University Affairs, general counsel and secretary to the board. In 2002, she was named UNC's president.
She's had several influences in her life. She quickly names Myra Monfort, who was general counsel at Monfort when she first started there, and Hank Brown, former U.S. senator from Colorado and her predecessor as president.
"But the most important person in terms of who I rely on is my husband, Tom (retired executive director of the Colorado Department of Transportation, former state senator and current Greeley mayoral candidate)," she said. "His extended life in public service taught me things that have been invaluable in my career."
That career may seem to have different twists and turns but Norton says there is continuity. "It looks like we're talking about disparate things – lawyer for a meat-packing company, president of a university. We're really talking about working as part of a organizational team toward a common goal. You can learn from one situation and apply to another."
The bottom line, she says, is understanding motivation. "My legal training taught me that. In order to effectively advocate for your clients, you have to understand what the other side is thinking. That approach is very helpful and it's not about keeping score."