Jim Barnett real ladies' man – in best possible sense
2009 Women of Distinction - Mentor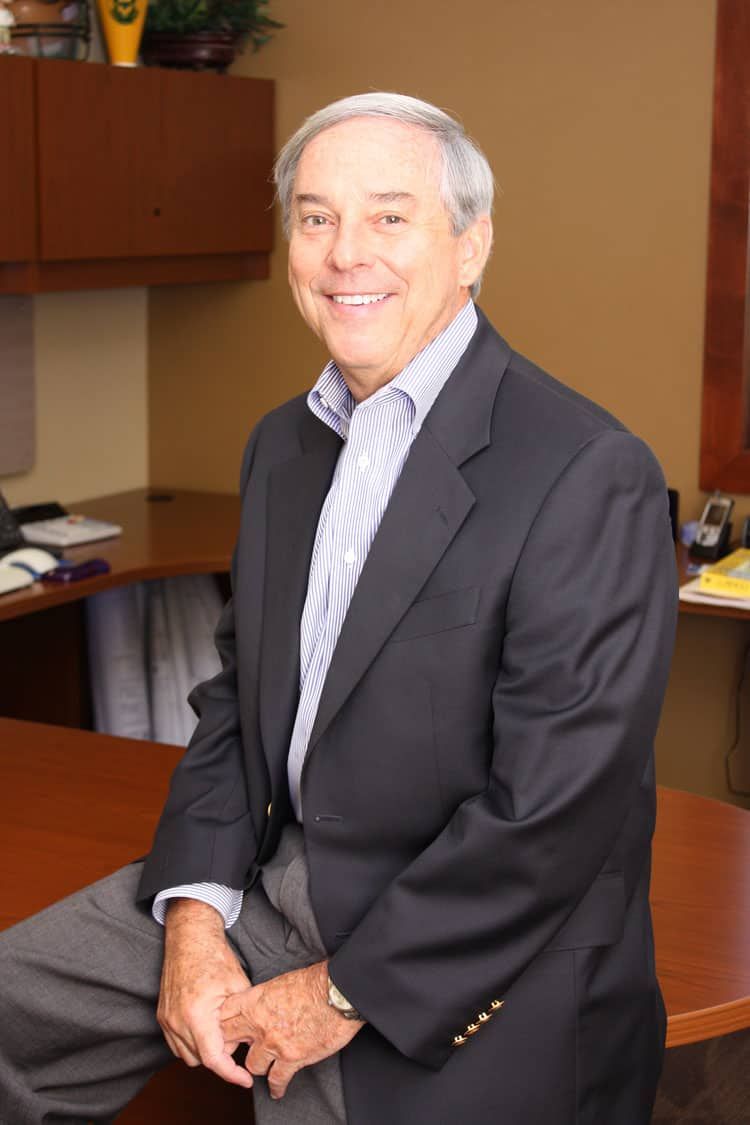 Jim Barnett grew up in a family business and saw early on who was the key to their success. "I knew what made the engine run in our family business, and that was my mother."
Barnett is the 2009 recipient of the Northern Colorado Women of Influence Outstanding Mentor Award. Throughout his career – six years with the family funeral business, two years in the military and 32 years in supervisory/management positions including stints at Wells Fargo and currently Bank of Choice where he is senior vice president, director of business development – Barnett has mentored countless women and men.
"Becoming a mentor just kind of happened," he said. "I could tell early on that my biggest enjoyment was selecting good people and giving them freedom to grow and develop. They knew that I was there if they needed me."
Barnett has lost track of how many people he has mentored over the years, but they haven't forgotten him.
"Without my asking for his help, Jim recognized my interest in funds management and encouraged me to specialize in executive banking and brokerage services,´ said Anna Olsen, a former financial consultant with Wells Fargo who nominated Barnett for the Outstanding Mentor Award. "I can say without reservation that Jim guided me into a career that has been long, happy and successful as he has done for other women and men."
Tracy Mead, executive director at the Education & Life Training Center, said, "As a woman in a leadership role many times I struggle with how I can be soft and strong at the same time. And many times, I look to Jim Barnett for that answer. Jim has an intuition that I both admire and respect. He is fair, compassionate and caring. He is great fun. And he is very humble."
And Brandon J. Thompkins, vice president at Bank of Choice, said, "There are many (female) former tellers, personal bankers and operations officers that Jim remains in contact with. This is the ultimate proof of true mentorship and friendship."
"He has a fun, approachable and understanding demeanor that makes him a willing and effective leader for men and women alike," Thompkins added.
Being a mentor, means being there when things go right and when things don't go as planned, Barnett said. "It was always important that they know if they made a mistake or were having troubles and worried about the consequences, that they always knew that I would back them up. The way I see it, you have to trust and respect them to do the job. I got out of their way and let them do it."
Barnett said he encouraged one-on-one time to talk about their business development and any concerns they might have. "It's been very rewarding to watch people grow in their jobs. At one time I had 26 direct reports."
Barnett's influence goes beyond his 9-to-5 job. "He has had a profound impact on women's issues in Northern Colorado through his committed support of the Women Give Initiative to provide child-care scholarships to single mothers working to achieve self-sufficiency by attending college," wrote Gordan Thibedeau, president/CEO of Larimer United Way in support of Barnett's nomination. "I have worked with Jim on a number of different projects and initiatives over the years and I'm struck with his compassion for our community."