Chalice Springfield leads with zest for life, learning
2009 Women of Distinction - Real Estate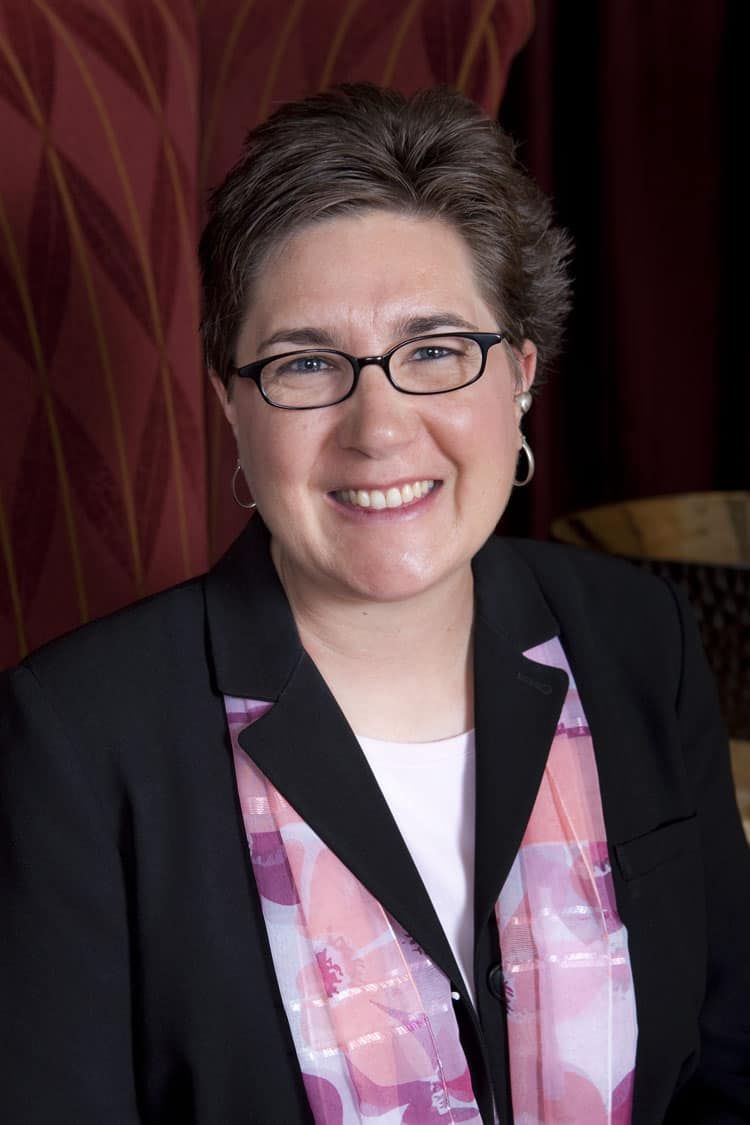 The Energizer Bunny has nothing on Chalice Springfield, who combines her zeal for real estate with her zest for motivational programs/speaking and who still finds time to zero in on projects to benefit her community.
Springfield was an elementary education student at the University of Northern Colorado when she happened upon an ad for a part-time job in the mailroom at Sears Real Estate. Eighteen years and a couple detours later she's now the Greeley firm's CEO/managing broker, and this year's Northern Colorado Woman of Influence in Real Estate.
"I get to be a teacher and work with finance and legal aspects of real estate and work with people," she said. "It offers so many of the things I was looking for in a career."
"I think that we get what we give," she added. "I've had a lot of mentors who have brought me along. One quoted Ray Kroc, the founder of McDonald's: 'We should be green and growing, not ripe and rotten.' I'm a lifelong learner myself, in that same mode of being green and growing."
"Everything Chalice thinks about she acts on. No idea is too big or too small,´ said Felecia Burke of North American Title in Greeley. When New Frontier Bank closed earlier this year, Springfield spearheaded an NFB Job Fair at UNC featuring booths from 68 businesses. Two hundred people attended and several were offered jobs.
Springfield continually creates, designs and institutes programs for Sears agents and staff members to grow both professionally and personally. She doesn't stop there.
"She leads inspirational talks to women on finding their way to their goals, their passion and how to get where you really want to be," Burke said. She has taught classes at a local bookstore on 'Living Juicy' and spoke to 80 women at Sam's Club in Greeley about 'The Wonder Woman Within.'
Burke recalls when she first met Springfield at a school fundraiser put on by Kiwanis Club. "Once I got to know her, I realized she wasn't just volunteering; she is living and setting an example that in turn is making a difference in every aspect of her life as well as others. She has been a one-on-one mentor/partner for a young girl for more than six years whom she met through the Partners of Greeley program, which is no longer in place. Chalice continues to oversee her partner's well-being in her academics, social and emotional personal needs."
Holly Bressler, executive principal at Harold S. Winograd K-8 School in Greeley, said, "Chalice is all about making Greeley, Weld County and the world a better place for everyone. She uses her time and talents to strengthen the efforts of organizations that match her values and beliefs. In addition, she provides vision, ideas, energy and influence in situations that need support to get started or to keep going."
As president of the Women's Foundation, which provides endowment grants in support of women and girls in the community, Springfield declared it the year of "Big Pie Thinking." One of those big ideas was Decadent Desserts, which raised $12,000 for grant requests.
And the future? "I always pay attention to what's on my radar screen. Right now I'm thoroughly thrilled with my job and don't see myself anywhere else."